We Work Directly
With Your Insurance Company
How to Find a Fire Damage Restoration Contractor You Can Trust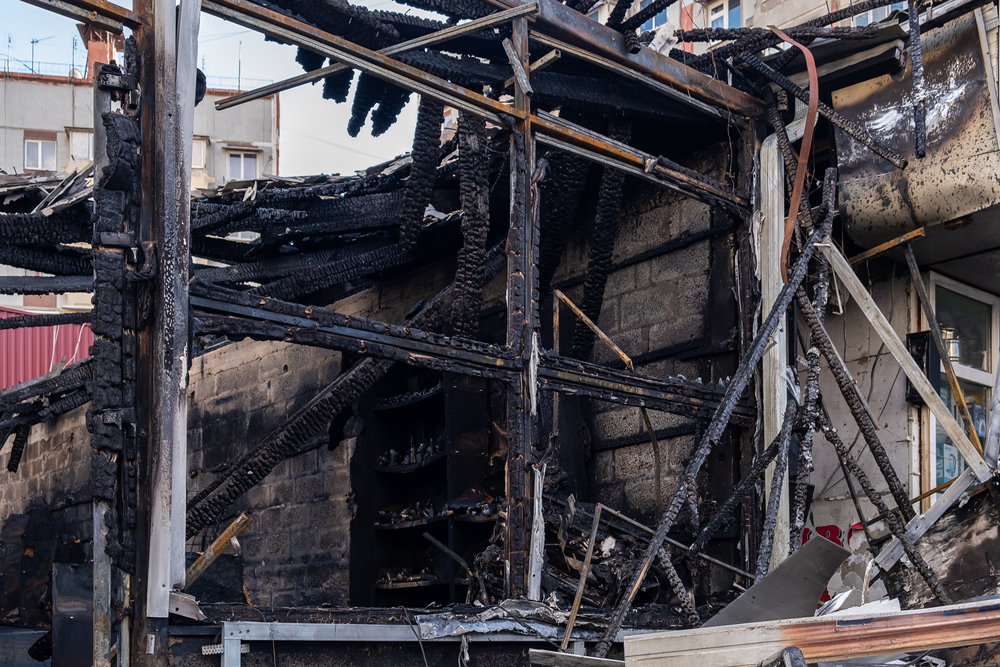 If you have recently had a fire at your Connecticut home, you may be in shock and looking for answers. A fire–even when no one is hurt–is extremely scary, and the damage to your home can be overwhelming. You may be wondering where you go from here, how you restore your home to its former glory, and whom you can trust to safely remove the damage.
It's critical that you find a knowledgeable, reliable fire damage restoration contractor that you can trust to help you in this critical time. Fire and smoke damage can be pervasive and complex, so you need an expert who specializes in this type of damage to get your home back into good condition. Below we've compiled a few tips for how to find a Connecticut fire damage restoration contractor that you can trust.
Ask Around for Recommendations
Don't just pick the first contractor in your Google results. Ask around to friends and family about which contractors they've used in the past and what their experience was. If you know people in the construction industry, all the better.
Interview a Number of Contractors Before Picking One
Interview at least five contractors for the job, making sure you ask a lot of questions and give them all the same exact parameters for their estimate so you're comparing the same services and costs across potential contractors.
Thoroughly Vet Your Contractor
Talk to current and former clients of the contractor to see what their experience was–if their estimate was accurate, if they finished the job on time, and if they were pleasant to work with. In addition, you should read online reviews on sites like Angie's List, HomeAdvisor, Yelp, and Google to get an overall impression of their work. Online reviews are usually written by people with either extremely positive or extremely negative experiences, so take them with a grain of salt. If there is a string of negative reviews, that's a red flag, but one person's rant about their lackluster bathroom tiling shouldn't be the only indicator you use.
Verify Licensing, Bonds, and Insurance Coverage
Check the state disciplinary boards, the Better Business Bureau, and local court records for litigation history or other problems with the contractor. Ask them for a copy of their licenses and the licenses of any subcontractors they will be using. You should also verify that they are bonded, as this will guarantee the completion of the project. Verify their insurance coverage as well.
The Right Fire Damage Restoration Contractor Can Protect Your Family (and Your Home)
After experiencing significant fire and smoke damage to your home, Riverside Restoration works with your insurance company to help manage your claim and provides the expertise you need when cleaning up after a fire. Getting professional help with fire and smoke damage restoration is essential because there are health risks associated with lingering smoke, soot, and debris after a fire. This is because:
Smoke contains numerous compounds and agents that are acidic and can eat away at certain materials in your home.
Smoke particles are so fine that they can seep into even the smallest cracks and crevices, including painted and granite surfaces, leaving a lasting odor.
Smoke particles are toxic–they contain carbon monoxide, soot, tar, and carbon dioxide. They can remain suspended in the air or on surfaces for a long period of time.
Riverside Restoration has access to specialized tools and processes that can completely and safely restore your home and its contents. We serve Cos Cob, Darien, Fairfield, Greenwich, New Canaan, Old Greenwich, Riverside, Southport, Weston, and Wilton.
Contact us today if you require fire restoration services, water damage restoration, or mold and mildew restoration.
Looking for tips on how to prevent fires on your property? Read our blog post here.
Need Help with Restoration & Remediation?


Contact Riverside Restoration