We Work Directly
With Your Insurance Company
Smoke Damage in Your Connecticut Home and How to Remove It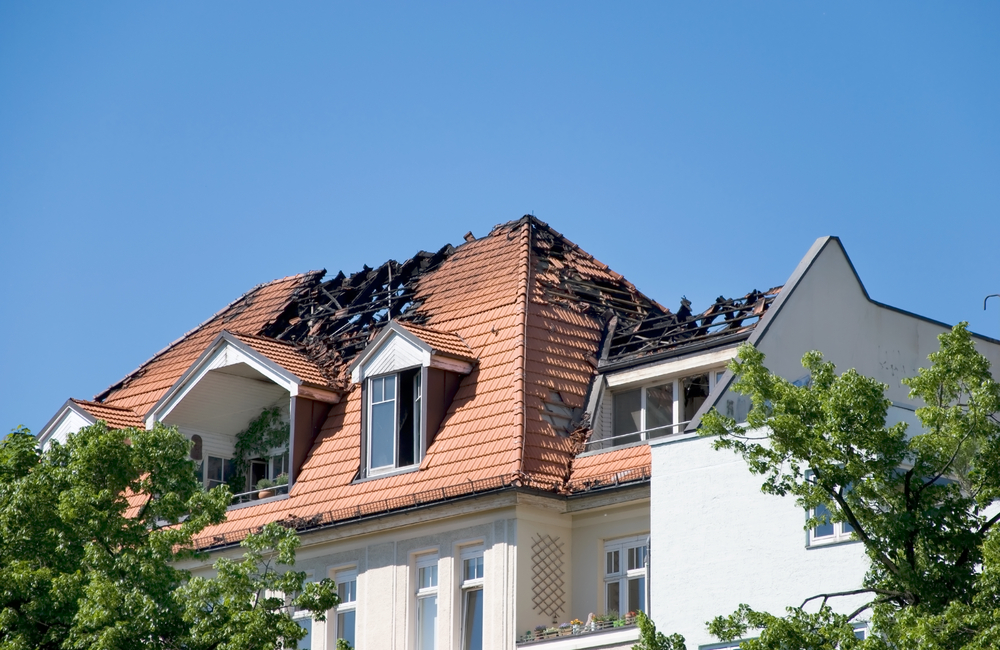 The beautiful homes located in Cos Cob, Fairfield, Greenwich, and other parts of Connecticut can all be damaged by smoke if a fire breaks out inside or near a home. Home fires are incredibly scary and stressful events, and even small fires that can be quickly controlled can do significant damage to your home. Smoke can cause structural damage and leave a lasting and unpleasant smoke odor, among other issues.
If your home has experienced smoke damage due to a fire inside or near your property, it's important to let an expert team handle restorations and provide guidance on getting rid of odors and repairing smoke-damaged features. The experts at Riverside Restoration can work with Connecticut homeowners to repair and restore homes damaged by smoke.
While the damage and threat posed by fires is apparent, learning more about smoke damage and how to fix it is useful information for homeowners in Darien, Riverside, Old Greenwich, and anywhere and everywhere throughout Connecticut. Here's what you need to know about this messy and even dangerous issue.
How Does Smoke Damage Your Home?
Flames cause significant burns and damage to your home and its contents. But even exposure to smoke can cause damage to the items in your home and to the structural integrity of various pieces and materials. How and why is smoke so damaging? Here are a few reasons.
Smoke can act as an acid – Smoke contains numerous compounds and agents that can eat away at different materials after prolonged exposure from a fire.
Smoke contains fine particles – Smoke can cause damage by seeping into small cracks and crevices since its particles are so fine. Smoke can even get into seemingly impervious materials like paint and granite surfaces, leaving a lasting odor.
Smoke is harmful to your health – Even after a fire has gone out, smoke can linger. Smoke particles are toxic, containing carbon monoxide, soot, tar, and carbon dioxide. Microscopic particles can remain suspended in the air and also land on surfaces.
How Can You Safely Get Rid of Smoke Damage in Your Home?
If a fire causes smoke damage in your home, it's imperative to act quickly. Since smoke can weaken the integrity of your home's materials and can cause more lasting odors if left unmanaged, it's best to begin repairing smoke damage as soon as possible.
A professional smoke damage restoration specialist can assess the damage in your home and create a plan to make repairs. As with mold remediation, calling a specialist is recommended because a professional can help with:
Determining which items to discard or salvage
Beginning ventilation and removing items from your home for ventilation
Applying odor-neutralizing products that can remove the particles behind the smoke smell
Using special tools and techniques for removing smoke particles from upholstery, furniture, and other items and materials
Carrying out clean-up and repairs in a safe and prudent manner
While some home remedies can be applied to mitigate the odor of smoke and remove some particles, a professional has the tools and techniques needed to remove as much lingering smoke as possible, as well as complex processes like managing soot.
In addition to burn and smoke damage, fires also produce soot, which can be difficult and dangerous to clean up. Fire damage restoration professionals have the necessary protective gear to clean up soot, which, like smoke, is very harmful to health and contains numerous damaging agents and fine particles. Attempting to vacuum or sweep up soot can sometimes push particles deeper into materials and stir up toxic agents. It's best to leave such cleaning to a professional.
Smoke and Fire Remediation: Contact the Team at Riverside Restoration
Smoke and fire restoration is about more than just cleaning up your home. You'll have to make decisions and work with your insurance company about coverage and claims for smoke and fire damage.
After facing a fire, you'll be overwhelmed. So, let Riverside Restoration help. We can help get your property back together and restore peace of mind by working directly with your insurance company. Our repairs and restoration can match and even add value to your home.
Restoring your home's beauty and sense of comfort is paramount after a fire. That's why our professionals can do more than just an adequate job when it comes to cleaning, repairs, and restoration. And with our specialized restoration and contractor licenses and certificates, we can work directly with your insurance company to help manage concerns about cost and coverage.
Contact Riverside Restoration to learn more about how we can help with the immediate aftermath of a fire and how we can restore your home from smoke damage. Give us a call at 203-227-2655 or send us a note online. We're ready to restore your home and your peace of mind.
Need Help with Restoration & Remediation?


Contact Riverside Restoration