We Work Directly
With Your Insurance Company
How To Prevent Water Damage While Away On Summer Vacation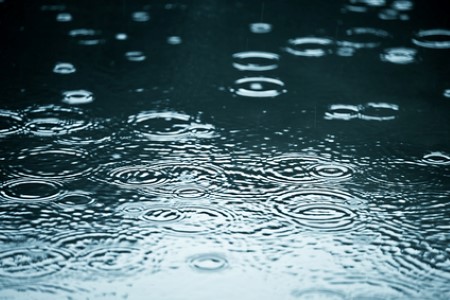 Summertime can be beautiful and sunny–the perfect time to get away and relax. But it can also be the time of severe weather like thunderstorms, hurricanes, and tornadoes. If you aren't prepared and haven't kept up on the maintenance of your home, these storms can lead to bigger issues like missing roof shingles, siding damage, or flooding in your garage.
This happened to Riverside Restoration Inc.'s customer, Lee
"There was a leak in my garage–in the far corner of my garage–and I was panicked. So, I naturally reached out to my trusty contractor, David Prutting, and they promptly recommended Riverside Restoration Inc. to come to the rescue. I made a phone call, and Riverside Restoration Inc. answered my call immediately. They came to the site the next day. They assessed the situation efficiently, and they went to task. I could not have been more happy with the results. Again, the efficiency and professionalism was incredible. I couldn't have imagined that Riverside Restoration Inc. was willing to represent me and take on the task of being a mediator between the adjuster and myself. I have already referred you to my family and friends, and I have let people in the industry know exactly who you are: contractors, realtors, homeowners. I can't say enough about your company and all you've done for me and my family." Lee, Riverside Restoration Inc. Client
Preparation and maintenance are key to flood prevention. So before you go away, follow these five tips to protect your home from unforeseen water damage.
Stormy Weather Water Damage Checklist
Gutter and downspout cleaning. Cleaning the debris from your gutters is the first and best thing you can do to prevent water damage in your home. Remove leaves, twigs, and other debris from the gutters and downspouts allows rain to flow freely away from your home. Also make sure there are no cracks, leaks, gaps, or broken sealant in your gutter system and that it's secured to your home in all areas. Repair and replace as necessary. Make sure downspouts run at least five feet away from your house, with water running towards a drain or runoff. Add new or larger splash blocks at the base of your downspouts if you see water pool at the bottom of the downspout. Leaving water stagnant creates ideal breeding conditions for mosquitoes.
Checking house for termites and other invasive bugs. Summer is not only the time for erratic storms, heat, and humidity, but also the time for bugs that can damage the structure of your house. Any place that pools rain or water provides the perfect nesting grounds for mosquitoes, termites, cockroaches, and beetles. This includes clogged gutters or improperly graded areas of your yard. If you see any of these critters coming out of a hole in the woodwork, call a pest control company. They'll stop the problem before it turns into irreparable damage.
Inspecting the foundation. Look for any crumbling, chipped, or cracked concrete in your home's foundation. Go into your basement or crawlspace and check the foundation for any signs of weeping or leaking. After a rainstorm, check for outdoor puddling near the base of your home. Also be aware of any bulging, bowing, or deformities in your basement walls. Fixing these areas of your foundation will prevent water from seeping into your home and causing mold, mildew, and structural damage.
Assessing roof damage. Check your roof for any missing or damaged shingles, as well as any shingles that are warped, blistered, or curling. Check the caulking around your chimney and vent pipe to make sure there are no cracks. Make sure your chimney cap is in good repair to prevent rain from coming in through your fireplace. Remove any loose branches and debris from your roof.
Trimming tree branches. To prevent tree branches from breaking off and damaging your roof or home during stormy weather, trim large branches that hang directly over your roof or are within five feet of your rooftop. The last thing you need when returning home from vacation is a giant hole in your roof from a stray tree branch.
Following these tips will give you peace of mind so you can go on vacation knowing your home is ready for any storm that suddenly comes its way.
Do You Have Flooding in Your Garage?
Call Riverside Restoration Inc. today. Water damage or a flood can become one of the most stressful things that a homeowner can experience. In addition to the damage the water does to your home, many homeowners are at a loss of who to call to begin the repairs and restoration services.
The first few hours of discovering a flood are crucial to prevent further water damage, mold or mildew growth, and structural damage to your home. One call to Riverside Restoration Inc. at the first sign of water damage can make all the difference in the restoration of your home!
Need Help with Restoration & Remediation?


Contact Riverside Restoration
Contact Us
If you are looking for a professional water damage repair contractor in Westport or the surrounding area, give us a call today at 203-227-2655 or complete our online request form.