We Work Directly
With Your Insurance Company
Professional Tips for Documenting the Restoration Process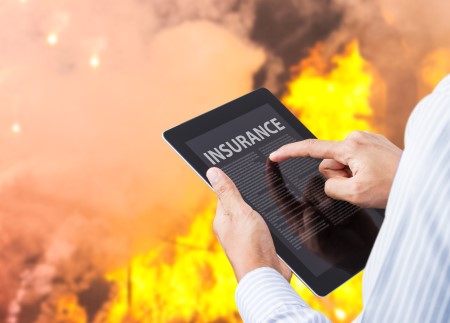 When your property sustains any damage during a storm or other natural disaster, it can be devastating. Getting your property back into great condition as soon as possible is your primary concern, and at Riverside Restoration Inc., our professional Westport remediation and restoration contractors can help do that. We understand how important your home is to you and your family, so we work hard to provide you with the highest quality services possible if and when you need us.
One of the most important parts of restoring your property is recording the process. You'll need to be able to provide your insurance company with proof of both the damage and the work that's been done to repair it in order to be guaranteed you'll receive the assistance that you need.
Here are a few tips to help you ensure that you're properly documenting the restoration process:
Start Immediately
It's extremely important to assess the damages to your Westport property as soon as possible. Immediate documentation of the damage is essential in determining:
How the damage was incurred
What type of assistance you need
How much assistance your insurance company will provide
Without proof of damage, filing an insurance claim will be frustrating and problematic. Call our professionals as soon as the damage has occurred and we'll immediately begin documenting the damage and working with your insurance company.
Keep Lines Communication with Your Insurer Open
Whether or not you're working with a professional who is assisting you with your insurance claim, you should remain in regular contact with your insurance provider during this process. To keep your claim running smoothly, you should:
Take notes of every conversation you have with the company.
Keep every claim-related document, and keep them in order.
Understand what every document means and what it is for.
Have a detailed list of every that is missing or damaged.
When your insurance adjuster asks you to prove your claim to them, you'll have all of this information ready to give them.
Work With a Professional
At Riverside Restoration Inc., we provide excellent restoration services, and we can also work with your insurance company throughout this process. We'll provide them with proof of the damage and let them know exactly what work was done. Getting the assistance that you need and deserve can be difficult when you're working with insurance companies, but our professionals will document every part of the restoration process and ensure that your insurer will provide you with the help you deserve.
Need Help with Restoration & Remediation?


Contact Riverside Restoration