We Work Directly
With Your Insurance Company
Understanding The Difference Between Mold Remediation VS. Removal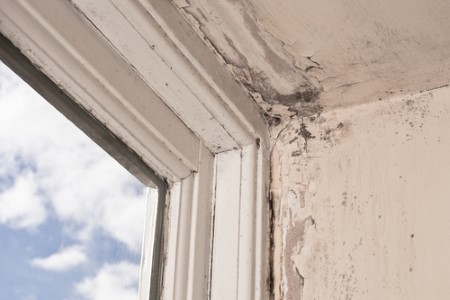 The truth is, you can't really discuss mold removal because there basically is no such thing. However, we will get to that. Either way, this is a process that is of the utmost importance because it helps to protect your health.
What we do want to help you learn is that it is wise to be weary of any so-called pro promising to rid your home entirely of mold. These microscopic spores exist everywhere, naturally. It is only once they get out of hand or get wet and develop into a problem that it needs to be dealt with.
Learning the Basics
The real task at hand is to get mold levels back to "normal," which is what remediation really is. The definition of remediation is to reverse or remedy something, which says nothing about eliminating it completely. So if you know or even suspect you have a problem with mold, it is time to call in a professional who can provide you with the following services and steps:
The company you call should perform an assessment to determine the severity of the problem, including the type of mold that is present. This also means assessing the level of damage already present.
From there, the mold should be contained. This is how the growth can be stopped, before remediation can begin.
From there, an air filtration system is implemented. This helps rid your home of airborne contaminants that can negatively affect your respiratory system. This helps bring the levels back to a more safe number.
This is when the removal of materials infested with mold can begin, as well as the remediation process for mold in general. Removing the materials helps with the containment process, as well as reducing the likelihood of having more airborne mold spores.
The next step is cleaning the contents that remain in the house, to reduce the likelihood of another problem creeping up any time soon.
Finally, experts restore whatever is safe and salvageable in order to complete the remediation process.
Getting Expert Help
Westport residents know that Riverside Restoration Inc. is the local leading service provider for this type of work, and for plenty of good reasons. You should be able to feel healthy and safe in your home, which means no obvious presence of mold. If you find yourself in need of mold remediation, just give us a call right away.
Need Help with Restoration & Remediation?


Contact Riverside Restoration
Contact Us
If you are Looking for Mold-Mildew Remediation Services in Westport then please call Riverside Restoration Inc. at 203-227-2655 or complete our online request form.