We Work Directly
With Your Insurance Company
5 Easy Steps To Getting Your Home Ready To Sell In Spring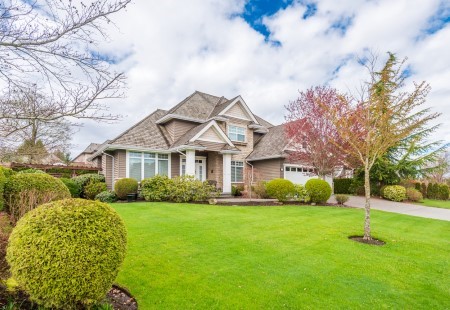 After a long Connecticut winter, when the snow melts, the leaves appear on the trees, and flowers start to bloom, people start to get that itch to start anew…and that includes purchasing a new home. More home sales happen in spring and early summer than any other time of year.
To make sure your house and property are ready for this competitive housing market, you need to do some spring cleaning and freshen up your property after months of being closed up during the winter. Follow these five steps and be ready to sell your home in no time!
Make Landscape Improvements

First impressions are important. When a potential buyer drives up to your home, you want them to see a pristine front yard, garden, and/or driveway. If they like what they see, then they will be more open to what they see inside the home. Trim your trees and shrubs, especially if they are overgrown or impeding onto the house. Weed your flower beds, cut your lawn, and remove any leaves, twigs, debris, and garbage. If you have a front stoop, porch, or patio, make sure it is swept and cleaned. You may even want to add some potted plants, chairs, or a swing to add an extra welcoming feel. Also, make sure your yard is graded away from the home and foundation to prevent flooding. This extra step may add value to your home and prevent future water damage for the new residents.

Clutter Removal

The more stuff you have in your home, the smaller it feels. This can be a big turnoff to potential buyers. Remove all of your items, like coats, shoes, and umbrellas from your foyer. Take all items off of your kitchen counters and place them in storage. Remove all magnets and items from your fridge. Make sure all of your beds are made and your clothing is put away in their proper places. Lastly, go through your cabinets and organize them so they appear partially full. Remove all personal medications, makeup, and toiletries. By doing this, your kitchen and bathroom cabinets will appear larger and more organized.

Home Repair and Improvement

This is probably the most important to-do on this list. A potential home buyer expects that a home has a repaired roof, solid foundation, and working water heater. These are not seen as bonuses, but must-haves. They can often make or break a sale, or influence offers on your home, causing you to lose money. Any issue that can cause water damage or mold growth will ultimately affect your profit. Caulk any gaps on cracks in your bathrooms. Make sure your roof shingles are not cracked, warped, or missing. Inspect your siding to ensure there's no warping, bulging, or missing pieces of siding or trim. Fix all broken windows and doors. Repair or replace broken kitchen appliances , washer and dryer (if applicable), furnace, and water heater. Have a professional plumber and electrician check your pipes and wires for any damage. Repair, replace, and update, if necessary.

Staging Your Home

When potential buyers look at your home, they want to be able to envision themselves living there. So it's important to remove all personal items from the home, including pictures with people, personal items like artwork, figurines, and all personal bathroom products. Paint your walls a neutral color, preferably in the white, gray, or beige hues. They tend to be more inviting to buyers, who are more willing to buy a home with gray walls than they are bright orange. Finally, replace all window coverings that are more than five years old, as they can make your home feel old and dusty. If you have already moved your things out of your home, consider hiring a professional staging company to fill your home with furniture and details that create an environment appealing to buyers.

Letting Fresh Air in the House

The best part about spring is that the temperature is warmer, flowers are blooming, and cool breezes blow. Open up the windows in your home to create a cross-breeze. This will help air out the sealed up, staler air that has been trapped in your home all winter and make your home feel lighter and more welcoming.
Does Your House Have Damage From Winter That Needs Repairs?
Call Riverside Restoration Inc.. We can fix your home's water damage and dry it out as quickly as possible so you can start prepping your property for sale! Our certified team of experts are available 24/7 to assess your damage and provide solutions to getting your home fixed as soon as possible. We can even help you ready your home for the warmer months to prevent future damage!
At Riverside Restoration Inc., we proudly service the Westport, Weston, Greenwich, Cos Cob, Darien, Southport, New Canaan, Fairfield, Old Greenwich, Riverside, Wilton, CT and surrounding areas with their flood remediation and water damage restoration needs. We will handle all aspects of your restoration from extraction and drying to the rebuilding and remodeling.
Need Help with Restoration & Remediation?


Contact Riverside Restoration