We Work Directly
With Your Insurance Company
5 Best Specialty Apps To Run Your Household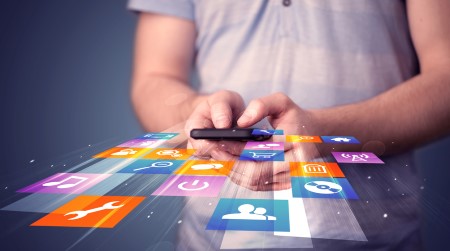 You have a busy lifestyle filled with meetings, activities, and multitasking. You may have multiple homes, travel frequently, or have staff you need to communicate with. But you don't always have time to contact all of the people you need to in order to keep your household running. Thankfully, there's an app–or 5–for that.
Your to-dos can become done in a simple click of a button. Learn about the 5 apps below and how they can help streamline your communication with your family, staff, and other members of your household.
1 & 2. Household Chore Organizer
If your household has an estate manager , have them download Microsoft To Do (formerly Wunderlist). It's a free app that works on any phone. It provides a streamlined organized interface to keep track of not only the household chores, but also scheduled maintenance, recurring tasks, specialty tasks, errands, reminders…anything with a due date. You can also save web clippings. The app even has a function where you can receive emails from people involved with those tasks. Have a plumber coming on Saturday? If they email you, it'll show up on this app!
You can also save time by using CloudApp , an online service that allows you to share any kind of file with others. This app will allow you to safely and securely share your tasks, to-do lists, and reminders with your nannies, estate managers, children, and your spouse!
3. Shared Grocery List App
When you're running from meetings to work lunches and back home, there is very little time to contact your family or nanny about what to make for dinner, let alone what items to buy at the grocery store. Usually by the time you think of something to add to the "to-buy" list, they've already gone and come back from the store. But now, with GroceryIQ you can quickly set up shopping lists that are instantly updated and shared with other members on your list. You can toggle through over 130,000 name brand groceries from all over the country, so not only will the person buying your groceries know exactly what flavor of ice cream you'd like, but also the brand, size, and where to buy it.
4. Online Family Organizer
When a household includes children, there are many extra levels of organization necessary to keep the household running, keep the kids busy with homework, chores, and playtime. Whether you run your own household, or if you have a nanny or regular babysitter, the best app for syncing family calendars is Cozi Family Organizer . With this convenient app, you get events and activities all in place, so you know where you kids are and where they have to go. You can update their activities in real time, in case there are any last minute changes. As busy parents, this will take the stress off of you and keep everyone informed at the click of a button.
5. Project For Hire
If you have a home project you'd like to get done, like that kitchen remodel, or to fix a water damaged ceiling , look no further than Thumbtack . This app connects you with local, certified professionals in your area who will submit bids for your work. And on Thumbtack you can go beyond household projects and even hire someone to help you with a personal wellness project, like a yoga instructor, music teacher, or event planner.
Does your estate need a restoration company to help fix your home?
Call Riverside Restoration Inc. . Not only can we fix your home's water damage , fire damage , or mold damage quickly and discreetly, but we will work with your insurance agent to help lower your out of pocket costs and make sure that you can take advantage of everything your policy covers.
Our certified team of experts are available 24/7 to assess your damage and provide solutions to getting your home fixed as soon as possible. We want to take the burden of cutting through the red tape off of you so you can have as much peace of mind as possible as we clean, repair, and rebuild your home to its pre-loss condition. We can even help you ready your home for the warmer months to prevent future damage!
At Riverside Restoration Inc., we proudly service the Westport, Weston, Greenwich, Cos Cob, Darien, Southport, New Canaan, Fairfield, Old Greenwich, Riverside, Wilton, CT and surrounding areas with their flood remediation and water damage restoration needs. We will handle all aspects of your restoration from extraction and drying to the rebuilding and remodeling.
Need Help with Restoration & Remediation?


Contact Riverside Restoration