We Work Directly
With Your Insurance Company
How Can An Estate Manager Help Your Household?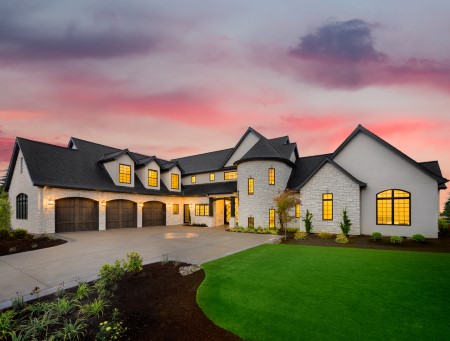 The bigger your home, the harder it is to maintain. Managing a household with your busy life can be difficult, especially if you have high standards and expect consistent quality. Getting help can be the best way to maintain your work/life balance. Having your household managed by a third party will help keep your life running on schedule and smoothly.
Estate managers, also known as household managers, have been used for centuries to make sure a household runs smoothly, keeps on schedule, and is cleaned and maintained. Yes, just like Carson and Mrs. Hughes from Downton Abbey. They are people who can help run the details of your household's day-to-day needs. Experienced estate managers know how to anticipate a household's needs and are quick to address all responsibilities.
Role of Estate Managers
Estate managers exist to help make your lives easier . They are there for you, to fret about the small stuff and to execute the big stuff, so you don't have to. 
Estate managers help with:
Hiring a contractor. Estate managers are trained to maintain your property, including the exterior and interior of your home, landscaping, and outbuildings. They will work directly with you and the contractor to ensure that everything you want gets done. This includes budget planning, renovation, and execution, from start to finish. The manager will also have a network of service professionals at the ready to call in case your home needs any of their services. The manager will continue to network and maintain positive connections so any issues can be resolved quickly. 
Budget and staff management. The estate manager will be money savvy, creating and managing your household budget, as well as overseeing payroll of the staff. They'll direct your staff on a daily basis to ensure the smooth operation of your day-to-day schedule. The estate manager will maintain constant professionalism with the staff and manage them accordingly.
Running errands. They will act behind the scenes to either delegate or run errands to make sure the household is stocked with all of the necessary items, especially the staples. They will do so in a way that is not disruptive to keep a seamless feel in your daily life.
Acting as "event organizer." The estate manager will organize and run events and parties at your home. They will understand the importance of each event, down to the small details. It's their job to have the knowledge of each guest, keeping on top of any food and environmental allergies. They will be educated on all cultures present to avoid any faux pas.
Handling finances of the household. The estate manager has to have a fine business acumen and be able to successfully budget for the property's daily, quarterly, and annual needs. They should be able to think short term (food, monthly bills), as well as long term (new roof, pool maintenance). There is a chance that the estate manager will have to handle multiple properties, including international estates, so they should also be versed on a global scale, understanding how to budget for multiple estates in multiple countries. They should also be able to manage the opening and closing of summer and winter homes .
Ready to Hire a Household Manager?
Many people who become estate managers never plan on it. They start out as a family chef or a staff manager, and then get promoted to managing the entire estate. But those who have answered the call to become an estate manager work hard and are dedicated to keeping your household running. There are many agencies that can help you find the right estate manager for you.  
Does Your Estate Need a Home Restoration Company?
Call Riverside Restoration Inc. . We provide the utmost discretion to our clients, especially in times of tragedy like fire damage , water damage , or mold and mildew . Our certified team of experts are on-call 24/7 to assess your damage and provide solutions to getting your home fixed. We are happy to work with you, your estate manager, and your insurance company to help ease your stress and get your life back to normal quickly. 
At Riverside Restoration Inc., we proudly service the Westport, Weston, Greenwich, Cos Cob, Darien, Southport, New Canaan, Fairfield, Old Greenwich, Riverside, Wilton, CT and surrounding areas with their flood remediation and water damage restoration needs. We will handle all aspects of your restoration from extraction and drying to the rebuilding and remodeling.
Need Help with Restoration & Remediation?


Contact Riverside Restoration