We Work Directly
With Your Insurance Company
4 Tips For Selling Your House After A Fire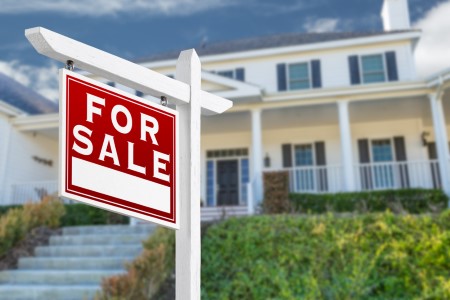 If you're trying to sell your home, you are already full of stressful to-dos like cleaning and staging your home, packing, and all the other things you do when preparing to sell your home . The last thing you want to deal with is if your home has a fire or flood during this process. To help you repair your home quickly, and to get it back on the market, consider hiring a professional restoration company. They can help you through this unfortunate event and get your home back to real estate-worthy condition!
While a fire is a scary time, you do not have to experience this alone. These are four things a restoration professional can do to help you fix your home and sell it.
1. Restoration professionals can help you by responding to emergencies.
Restoration companies are available 24/7 for emergency response services to come to your aid and help mitigate the situation. After the fire department comes and puts the fire out, a restoration professional can help make sure the home is safe. This can involve removing excess water left behind from the fire hoses or sprinkler system, as well as the careful removal of damaged items, debris removal, smoke odor and water damage remediation.
2. Restoration professionals will come to your property to assess the damage.
Prolonged smoke damage can stain walls and ceilings, leaving behind odors in crawl spaces. It can impact the attic, roof, and heating, ventilation, and air-conditioning (HVAC) system. A restoration professional can begin disaster cleanup immediately to prevent prolonged smoke damage from staining walls, ceiling, and leaving behind permanent odors in crawl spaces, attics, ventilation, and your HVAC system. Water damage, smoke damage, and mold growth are all possibilities after a fire. A certified restoration expert will do what it takes to prevent any further damage from occurring. After they make sure the space is safe (by boarding up vulnerable areas of your home to prevent outside debris and vandals from entering your home) they will create a plan and estimate for repairing the damage.
3. Restoration professionals will work with insurance companies.
It is difficult enough to deal with the emotions of having a fire in your home. Avoid bringing another level of stress added to the home selling process when dealing with insurance. Let the restoration professional work with your insurance representative for you. Your restoration company will file the loss, obtain proper financial approvals for home repairs quickly and get back on the market. They can provide your insurance company with detailed damage reports , and will keep them up to date on repairs.
4. Restoration companies can repair the damage and ready your house to sell.
The restoration company will repair your home back to its pre-loss condition, using your agreed upon budget and complete their work in an agreed upon time frame. The goal of repairing the damage is to do it quickly, skillfully, safely and within the parameters of the law. The restoration company will pull necessary permits for repairs to be done legally. During the repair process, your restoration company can keep your real estate agent up to date on repairs and progress. They'll also confirm when the house has been cleared to be sold by you.
Does Your House Have Fire Damage When You're Trying to Sell it?
Call Riverside Restoration Inc. . We can fix your home's fire damage quickly. Our team will remove soot and smoke damage, extract water from the house allowing the house to sell. Our certified team of experts are available 24/7 to assess your damage and provide solutions to getting your home fixed. We can even help you ready your home for the warmer months to prevent future damage!
At Riverside Restoration Inc., we proudly service the Westport, Weston, Greenwich, Cos Cob, Darien, Southport, New Canaan, Fairfield, Old Greenwich, Riverside, Wilton, CT and surrounding areas with their flood remediation and water damage restoration needs. We will handle all aspects of your restoration from extraction and drying to the rebuilding and remodeling.
Need Help with Restoration & Remediation?


Contact Riverside Restoration
Contact Us
If you're looking for a fire damage restoration company in Westport, call Riverside Restoration Inc. at 203-227-2655 or complete our online request form.