We Work Directly
With Your Insurance Company
Will Homeowner's Insurance Cover Water Damage Caused By Contractors?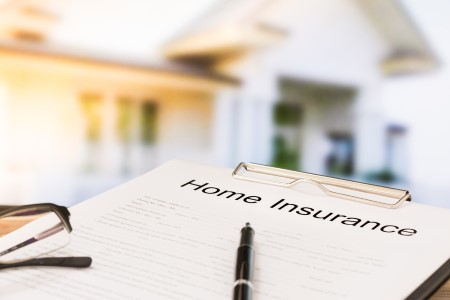 Home renovations can be exciting, rewarding projects. They are often complex, and unexpected issues are common. One scenario you should be aware of is contractors causing accidental damage to your home. Because many renovation projects involve plumbing, the exterior of your home, or both, water damage can occur.
Plumbing, appliances, windows, doors, roofing, and siding can all be common sources of water intrusion and damage. If a contractor damages your home during a renovation project, will your homeowners insurance cover the repairs? What about fixing the problem that caused the damage? What should your contractor's role be in this situation? In this article, we will answer all of these questions, and offer some tips for choosing a responsible contractor.
Will Homeowner's Insurance Cover Water Damage Caused by a Contractor?
If a contractor accidentally causes a flood or other damage to your home, your homeowners insurance may help cover the restoration and repair costs. Whether the water damage is sudden or subtle, your home insurance should protect you. If you're not sure about what is covered in your homeowners insurance policy, talk with your agent before starting your renovation project. Ask for details on exactly what type of water damage is covered. You also may need to update your policy, especially if your renovations increase the size or value of your home.
Overall, your policy should cover damages resulting from a contractor's work - though your agent will most likely contact the contractor's insurance company for reimbursement. Your agent may want a copy of your contractor's insurance certificate - this will make any potential claims much easier to work through.
What About Fixing The Problem That Caused The Damage?
Homeowners insurance typically doesn't cover poor workmanship, even though it may cover damage that's caused as a result of it. This means that if a plumber does a poor job installing new pipes - causing your renovated kitchen to be flooded, the water damage would likely be covered, but not the cost to repair the poor installation.
What Should My Contractor's Role Be in Repairing Water Damage?
When your home suffers water damage during a renovation project, you should inform your insurance agent, your restoration contractor, and the contractor who caused the damage right away. A high-quality contractor will be willing to repair the poor workmanship right away. They will contact their insurance company about a claim, or reimburse you or your insurance for clean-up costs if the damage is manageable.
If it is needed, your contractor will file the claim themselves with their own insurer. Be collaborative with them during this process. Provide them with the documentation they need, such as the value of the damaged items, photographs and video of the damage, and quotes from your restoration contractor. If your contractor is struggling with their insurance claim, your experienced restoration contractor will be able to help them through the process.
Three Tips For Choosing a Responsible General Contractor
The best way to avoid poor workmanship (and the water damage it can cause) is to check the qualifications and work history of any potential contractor. Here are three simple questions you can ask in order to get the answers you need.
Do you have insurance? Make sure your contractor has adequate liability insurance. If they are not willing to share details on their coverage, the Insurance Information Institute recommends not hiring them.
Can I see your past work? Ask for references, photos and videos of past projects, and read reviews. Personal recommendations from friends, family and neighbors are also good to get.
Do you have a valid license? Contractors need to have a valid business license, which you can verify with the Better Business Bureau or your state's licensing board. Connecticut licenses can be verified here.
Get Professional Help with Water Damage from a Trusted, Local Connecticut Contractor
If your home suffers from water damage during a renovation project, get help right away. Professional clean-up and restoration can stop, reverse, and even prevent future damage. We can work with your general contractor and all insurance companies involved to make sure your home is safe, your project stays on-track, and you get the coverage you are entitled to. Contact us today to learn more about how we can eliminate water damage at your Westport area home.
Need Help with Restoration & Remediation?


Contact Riverside Restoration