We Work Directly
With Your Insurance Company
The Best Home Inventory Apps For Insurance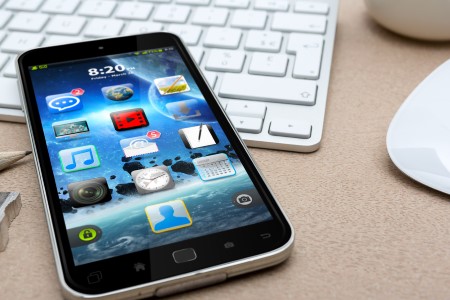 If a disaster affects your home like water damage , fire damage, or theft, the first thing you do (besides calling a professional to mitigate the situation) is call your insurance company. An insurance agent will come out to assess the damages to your home and possessions, including things like your furniture, electronics, mementos, and books.
Sometimes this process is easier said than done. You may have had expensive jewelry or a vintage comic book collection worth thousands, but after a fire or severe water damage, it can be difficult to prove that these items existed in the condition you claim. This may cause the payout to be a lot less than you expect.
Home inventory apps can help organize your possessions making it easier for an insurance agent to process your claim. By taking inventory of items on your property (don't forget your vacation home!), including packaging, receipts, and the items themselves, you are also helping yourself. During stressful times like after a fire, it can be difficult to remember everything you lost. Having a comprehensive list saved on your phone, desktop, or in the cloud can help take one more thing off your plate, and to get your money back to replace your lost items faster.
1. Encircle
Best overall for its intuitive and fast setup, Encircle allows you to create a visual inventory, home by home and room by room. This app was made specifically for insurance claims to make your life easier. Quickly take pictures of each room so an insurance agent can see how your home looked before the damage occurred. Capture images, receipts, and any notes about each item on the app. With this app, you can easily print PDF and Excel reports for insurance agents. Available for free on iOS, Android, and Desktop.
2. Memento Database
Use the Memento Database app to take pictures of all of your items in an organized way. You can create various fields, take pictures, and keep track of items for your home inventory. If you're looking for an app that can sort more than just your home inventory, look no further. This app can also create to-do lists, manage goals, store medical records, and if you're a business owner, it can also keep track of inventory. This app connects to the cloud for storage, encrypts your content for extra security, and holds your data on a private server. Available for free on Android and desktop.
3. My Stuff2 Pro: Home Inventory and Database
Be prepared in case of theft, fire, or flood by using My Stuff2 Pro to organize all of your items, from video game consoles to heirloom jewelry. This app is great because you can automatically sync between devices, so your spouse or estate manager knows that you've updated the list. (Or, if your estate manager updates the list for you, you will be notified.) Backup your information to any cloud server like Microsoft OneDrive or Google Drive. You can also easily create printable reports of any items you'd like. This app stands out from the others with its easy search function and its ability to store up to 40 photos of each item, so you can see your possessions from every angle. (This also makes it easier for the insurance adjuster to see the value of your items.) Available for free (in-app purchases) on iOS.
4. Nest Egg App
Keep tabs of everything you own on Nest Egg , by scanning barcodes and snapping photos for easy inventory. Take up to 10 photos of each item, including receipts, manuals, and instructions so you never lose them. This inventory app also keeps track of warranty expiration dates, alerting you if one of your item's warranties is about to expire. You can create printable reports, and import and export data from Chrome or Safari. Label and search your items by category and subcategory for easier access. Your items are safe because they stay on your device–they are not stored on the web. Use this app on your iPhone, iPad, or iPod Touch. Available for $3.99 for iOS.
5. Sortly App
Create a visual inventory on Sortly of all of your items with photos, tags, notes, QR labels, barcodes, and more. Originally the app was created for businesses to help them track their inventory, sales, and lending. It can also be used for home inventory. Generate reports and sort and filter your items to create custom lists. Export your information to cloud services. Sync your information across three devices so that you can more quickly and easily access information. Available for free (with plan upgrades of $39/month and $99/month) for iOS, Android, and desktop.
Has your home suffered water damage?
Call Riverside Restoration Inc. . Not only can we fix your home's water damage, fire damage, or mold damage quickly and discreetly, but we will work with your insurance agent to help lower your out of pocket costs and make sure that you can take advantage of everything your policy covers.
Our certified team of experts are available 24/7. They'll assess your damage and provide solutions to getting your home fixed as soon as possible. Our team takes the burden out of cutting through the red tape to give you peace of mind while we clean, repair, and rebuild your home to its pre-loss condition. We can even help you ready your home for the warmer months to prevent future damage!
At Riverside Restoration Inc., we proudly service the Westport, Weston, Greenwich, Cos Cob, Darien, Southport, New Canaan, Fairfield, Old Greenwich, Riverside, Wilton, CT and surrounding areas with their flood remediation and water damage restoration needs. We will handle all aspects of your restoration from extraction and drying to the rebuilding and remodeling.
Need Help with Restoration & Remediation?


Contact Riverside Restoration
Contact Us
If you're looking for a remediation and restoration company in Westport, call Riverside Restoration Inc. at 203-227-2655 or complete our online request form.