We Work Directly
With Your Insurance Company
Professional Help For Restoring Smoke Damaged Furniture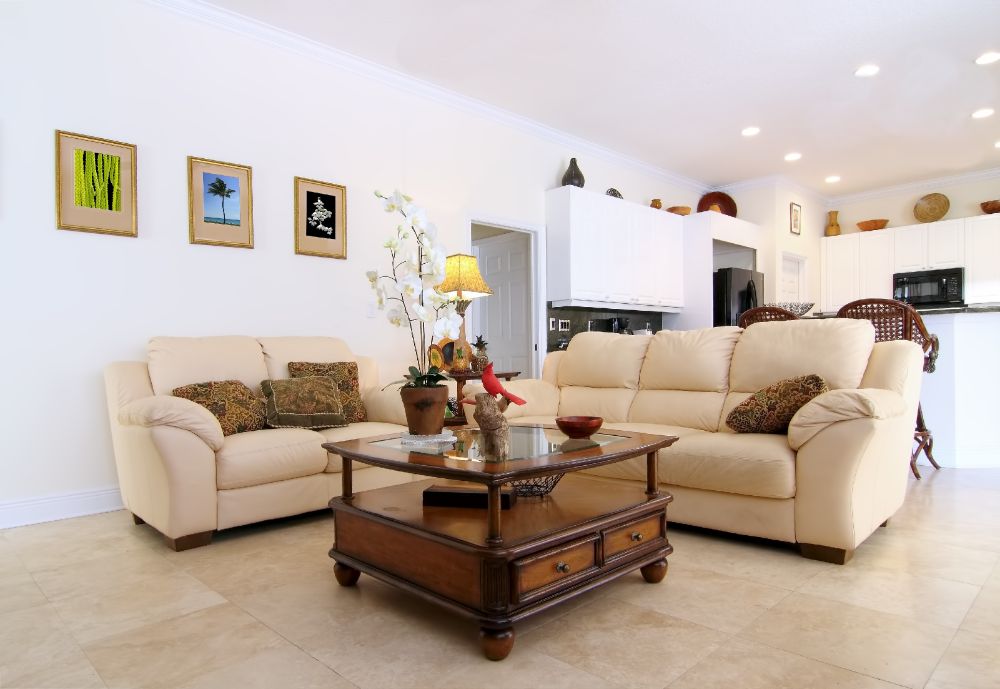 The furniture you have in your home serves many purposes. It's functional, allowing you to work, relax, and sleep in comfort. It can also be an expression of your creativity, have sentimental value, and be a significant financial investment.
A fire can bring sudden stress to your comfortable home. Even if you are lucky enough to contain and extinguish a fire quickly, smoke and soot can spread, causing damage in unexpected places and ways. Furniture throughout your home may be contaminated, and getting it cleaned correctly is critical to preserving these valuable items.
As fire and smoke damage restoration experts, we are ready to answer your questions about getting your home back to normal after a fire. In this article, we will explain the three most important elements of smoke damaged furniture restoration.
One: How Smoke and Soot Damage Furniture
Wondering how smoke and soot can damage parts of your home that were not near the fire? Here's the science behind the mess: A fire's heat causes air to rise, and be attracted to colder surfaces, away from the fire itself. Fires also generate pressure that drives smoke into soft surfaces, cracks, and crevices - leaving odors and soot behind. Porous items like wood furniture can swell due to the heat of a fire, and when they cool and shrink, smoky odors can get trapped. The smoke residue left behind is acidic, and will damage surfaces until it is removed.
The temperature of the fire, type of fire, and the materials burned will also factor into what damage is caused (and what cleanup is necessary). Professional restoration and cleaning will ensure that you can address the damage correctly and save as much of your furniture as possible. However, timing is the most important factor in the smoke damage restoration process.
Two: The Importance of Getting Professional Help Right Away
If you have smoke damage at your home, waiting to get help will compound your problems. Within minutes of a fire starting, porous materials and synthetics must be immediately treated to prevent discoloration. Within hours to days, wooden furniture, flooring, painted walls, and fabric can become permanently stained if not treated, and metal surfaces can begin to rust, pit, and corrode.
If you wait a week or longer, the prolonged exposure will cause the smoke and soot to become embedded in the fibers and surfaces of your furniture, resulting in a longer, more expensive restoration process. The more you wait, the more furniture, fixtures, and finishes you will need to replace.
Three: Why You Must Not Do-It-Yourself
Now that you understand the urgency of getting the restoration process started, you may be tempted to act without professional help. This is a big mistake that can put you and your staff at risk, and can actually cause more damage. Here's how.
First of all, soot can be extremely dangerous (even carcinogenic), and should not be touched by anyone inexperienced who is not wearing proper protective equipment. Your family, staff, and pets should stay out of your home until professional clean up is complete.
Touching anything after a fire can cause more damage, as the oil in your fingertips will set the soot into the surface you touch, making cleaning even harder. Vacuuming furniture with consumer tools or washing items yourself can force soot and smells deeper. Flooring can also get damaged when you try to clean furniture yourself; damaged wooden and metal furniture can spread dye and rust stains if not handled correctly.
The right cleaning detergents, airflow management, filters, protective barriers, tools, and techniques are essential to successful fire and smoke damage clean-up. Fortunately, Riverside Restoration has the expertise and equipment needed to restore your home.
A Trusted, Local Partner For Connecticut Homeowners
At Riverside Restoration, we understand the science behind deep-cleaning your home, removing all soot residue and completely deodorizing your furniture. Our professionals are highly-trained, with the experience, tools, and personal protective equipment needed to safely clean up fire damage of any type or size.
If you are ready to protect both your family and your investment, we are here to help. If you're living in Cos Cob, Darien, Fairfield, Greenwich, New Canaan, Old Greenwich, Riverside, Southport, Weston, Wilton, or any surrounding Connecticut areas and have experienced a fire, reach out to us today and we can provide near-immediate assistance
Need Help with Restoration & Remediation?


Contact Riverside Restoration