We Work Directly
With Your Insurance Company
How To Prevent Mold And Mildew After A Flood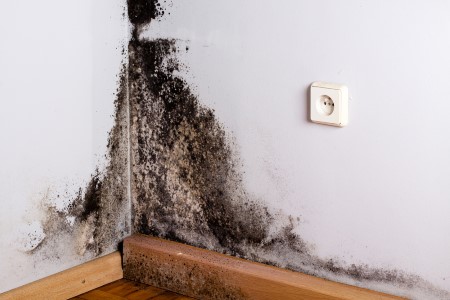 Severe weather and natural disasters can leave you with water damage. When floods strike your home or business, Riverside Restoration Inc. is the company you can trust for expert water damage restoration. Founded by Caleb Wright, a respected contractor, Riverside Restoration Inc. has done remediation work in hundreds of homes and businesses in CT.
Our highly trained, experienced specialists are meticulous, thorough, responsive, and respectful. We use the most advanced technology to get the job done professionally and effectively.
Even insurance agents trust us with their own family's claims
"Everybody has at least 25 years of experience. One of my clients happens to be my daughter, and she had a water leak and that's how I met Caleb. It started with mitigation of mold, which was a result of the leak. He was able to clean that up quickly and efficiently and interact with the adjustor and get everything taken care of, but that was just the first stage. He did a wonderful job interacting between the insurance company and the adjustor . Caleb did a fabulous job researching the case, presenting how it was a covered loss, and why it should be a covered loss, and he was instrumental in successful concluding the claim. From what I've seen, you've done a great job. The nice thing about the way you do business is that you have all the aspects covered. You're mitigation, you're restoration, and you're a builder. Having all those attributes is very helpful in diagnosing and bringing something to fruition." -Insurance Agent
The insurance agent and her daughter acted quickly by calling Caleb and team at Riverside Restoration Inc.. This prevented mold growth in her home, allowing our team to restore it back to original condition quickly.
Immediate damage containment is critically important to prevent further contamination, damage, and expense. Most insurance policies require that you take immediate steps to secure your property from further water damage. Two of the after-effects of a flood is mold and mildew. Both are terms used to describe fungi that grow on various surfaces, especially when moisture is present.
What is Mold Remediation?
Mold remediation consists of not only repairing the moisture issue at its source, like a leaking appliance or burst pipe, but also making a mold prevention plan to avoid future mold issues. Stagnant or built-up water from a flood provides a prime breeding spot for mold spores, which feed off of moisture and rely on wet surfaces to grow and spread. In moderate to severe cases of mold,we recommend hiring a professional mold removal service. They will have the proper equipment and knowledge to safely remedy the situation.
The most important thing you can do is to keep your home or office free from flooding and well ventilated. However, should you suffer a flood, whether, from a toilet overflowing, or water seeping into a basement, or a plumbing leak, it is important to address the immediate damage to avoid secondary damage.
Need Water Damage Restoration?
Call Riverside Restoration Inc. today. We'll use our state-of-the-art technology to find the source and get rid of the problem. Once your home or business has experience water damage of any kind, mold and mildew may not be far behind. At Riverside Restoration Inc., we are the leading company in Westport, CT and surrounding areas for mold and mildew removal services.
Need Help with Restoration & Remediation?


Contact Riverside Restoration
Contact Us
If you need to find a flood restoration company in the Westport, CT area, please call Riverside Restoration Inc. at 203-227-2655 or complete our online request form.