We Work Directly
With Your Insurance Company
How To Keep Your Documents Safe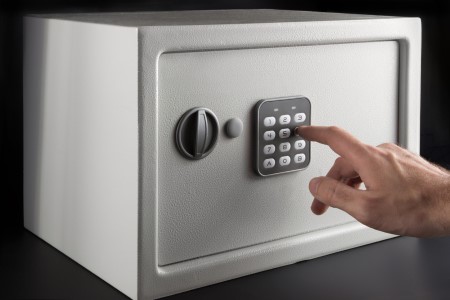 We can't always predict if a flood or fire will affect our home. Flooding and fire damage not only can ruin your personal items, but it also can destroy important paperwork and documents that are difficult to replace if you're not prepared. By protecting these important documents and items, you will shorten your to do list and lessen your stress that is the aftermath of a natural disaster.
Tips To Protect Important Documents
According to the Consumer Reports National Resource Center (CRNRC), 25% of households don't currently store their important documents in a safe and secure area and have lost or misplaced these important items. CRNRC also discovered that 40% of people aren't sure of where their vital documents, like tax returns and social security cards, are.
There are three main ways to store important documents so that you know where they are at all times. More importantly, should your home ever be struck by water damage , fire, theft, or other emergencies, your paperwork is more likely to be saved if you use one of the following:
Safe Deposit Box

A safe deposit box is perfect for storing original documents, like birth certificates, wills, social security information, annual tax returns, and power of attorney. This is your best bet in terms of safety and security. You can find safe deposit boxes at banks and credit unions. If you get a safety deposit box at the same place where you bank, you might qualify for a discount. By keeping your documents at a bank or credit union, your items will be kept in a secure, fireproof area that is well guarded at all times. The downside of this is that you won't have your items with you at home if you ever need them. Retrieving items for a safe deposit box takes planning and time. If you decide to go this route, make copies of these items to keep with you at home so you can reference them on a moment's notice.

Home Safe

For documents that are kept at home, use a home safe. It should be fireproof and have a secure lock to keep thieves out. Ideally, this safe will be heavy so that thieves can't easily pick it up and take it with them to pry open later. You can keep original documents in this safe or copies of the documents that you keep in the safe deposit box. If a fire or flood does occur in your house, a home safe should protect your documents and items from being destroyed.

Plastic Page Slips

Using plastic page slips or sleeves will take your document protection to the next level. Any piece of paper stored in your home safe should be carefully placed in a plastic sleeve to protect it from wear, tear, and spills. If you want to go further, consider using plastic sheets that can go in a three-ring binder. You can then file your documents in a binder for easy access and organization.
Vital Documents Checklist
Still confused about what kind of documents should be protected and stored in a safe and secure location? FEMA has a comprehensive list of documents to keep safe . Below are some examples:
Social Security Card.

Many people keep this in their wallet, but by doing that there is a higher chance it could get stolen. With identity theft on the rise, it's safer to keep this locked up in your safe at home.

Birth Certificate.

Every person in your household has a birth certificate. Keep the originals in a safe deposit box and copies of them in your home safe. You never know when you'll need to access them, so it's a good idea to keep copies in both places.

Passport.

Keep this item in your home safe or in your safe deposit box, locked up. If you go on vacation, make sure to make a copy of your passport and keep it with you in case your passport gets stolen. Also keep a copy in your home safe as a backup.

Tax Returns.

If you're audited by the IRS, they'll need at least three years worth of tax returns and receipts. Keep these documents organized in a binder or file in your home safe. After three years, consider shredding these documents, and rotating the most recent three years into the safe.

Last Will and Testament.

If you drew up a will through a lawyer, the original should be kept with them. However, make sure you get two copies of your will. Keep one in your home safe and one in your safe deposit box. This way you are completely covered.
If you do lose your important documents due to a fire, flood, or other disaster, follow VitalChek's tips on how to replace these vital documents .
Does Your Home Have Fire Damage or Flooding?
Call Riverside Restoration Inc. today. Water damage or fire damage can become one of the most stressful things that a homeowner can experience. We will not only work with you to repair and restore your home, but we will also work hand in hand with your insurance company, documenting the restoration process along the way. Our experienced, certified team is available to you 24/7 for emergencies and non-emergencies. One call to Riverside Restoration Inc. at the first sign of water damage can make all the difference in the restoration of your home!
Need Help with Restoration & Remediation?


Contact Riverside Restoration