We Work Directly
With Your Insurance Company
How Even A Small Fire Can Cause Smoke Damage To Your Entire Home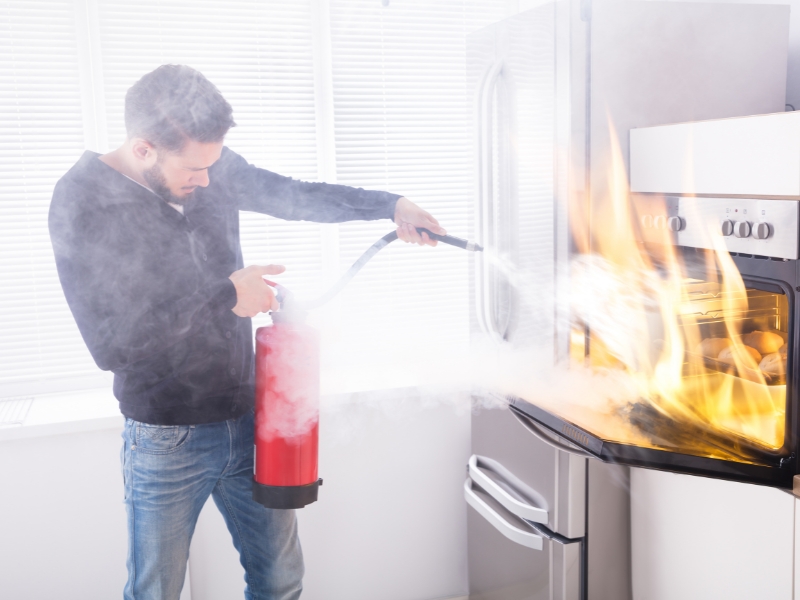 A fire at your home is scary, sudden and very dangerous. After your family has made it to safety and the flames are put out, you may be left with another dangerous problem in the form of smoke damage.
Even if a fire is relatively small and contained to only a room or two, smoke travels and can affect your whole house. Unwanted smells and damaging soot can contaminate all your belongings, as well as the walls, vents, and other parts of the structure of your entire home.
This is not an issue that you can ignore: Soot and smoke damage are bad for both your health and your home. Clean-up is a complex process, and it's important to get an expert to quickly and completely remove the smoke damage from your Connecticut home. Here is what you need to know about the potential risks, and how to get the right help to protect both your family and your property.
Health Risks From Smoke Damage
Exposure to tar, carbon monoxide, carbon, acid, sulfur, and other particles that make up smoke damage can pose many serious health risks. Here are just a few.
Respiratory Issues: If smoke damage is not quickly and completely cleaned up, you may be breathing in particles that can damage your sinuses and lungs. Your carpet, furniture, and even your walls can be coated with smoke and soot that you can end up inhaling into your lungs. This can be a particularly serious problem if you try to clean up after a fire by yourself.
Skin Damage: The residue left behind by a fire can cause mild to serious skin damage if you come into contact with it.
Eye Irritation: Exposure to smoke can soot particles can cause many people to suffer from itchy, watery, and red eyes. Too much exposure can cause this irritation to turn into actual damage to your delicate eyes.
How Smoke and Soot Can Destroy Your Home
Keeping yourself and your family safe after a fire should be your first priority, but there's also your home and possessions to consider. Although smoke and soot won't doesn't destroy your property the way a direct fire does, it can still cause major destruction. Smoke damage causes obvious problems like a visible coating of soot and bad odors, but it can also cause problems that you may not notice immediately.
Smoke typically contains several different acids that are related to carbon and sulfur. This acid can cause major problems with the metal in your home, from tarnishing to corrosion. Smoke and soot can cause permanent damage to little things like doorknobs and kitchen hardware to major elements of your home like your appliances and plumbing system. Pipes that have been corroded by smoke can start leaking and cause water damage.
Smoke and soot are also greasy, and can cause permanent discoloration of porous materials that many of us have in our home. This includes wood, plastics, marble, carpeting, fabric, wallpaper, and furniture. This discoloration can start to happen in only a few minutes, and the acid in smoke can break down and damage many of these materials in ways that go beyond a stain.
Finally, because smoke is airborne, it can penetrate and damage unexpected and almost inaccessible areas of your home, including ceilings, gaps in flooring, and the wiring inside of your walls.
Help For Connecticut Homeowners Dealing With Smoke Damage
After your family is safe and the fire at your home is out, the next call that you should make is to an experienced, local, fire and smoke damage restoration specialist. Here at Riverside Restoration, we have the knowledge and equipment needed to stop smoke damage before it progresses, and to get you and your family safely back into your home. If you have experienced a fire, large or small, we are here to help - contact us today.
Need Help with Restoration & Remediation?


Contact Riverside Restoration