We Work Directly
With Your Insurance Company
Will Insurance Cover Water Damage From An Air Conditioner Leak?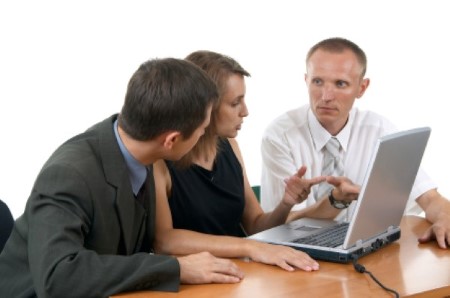 If you have water damage in your home, it may be from a very obvious source like a storm or spill. Sometimes, it can be more confusing, particularly if the source of the water damage isn't immediately obvious, or even visible. One example of water damage that can be confusing is leaks that come from your air conditioner.
In another recent article, we explained the way your air conditioner (AC) works, and where these leaks can start. Many of these potential problem sources are hidden behind panels or your wall, so they may be occurring for days or even weeks before you notice them. What makes it even more complex is that often the signs of damage aren't near where the leak started. What all of this means is that these small leaks can cause major damage that is expensive to correctly restore.
There are many potential costs of repairing water damage to your home. Here are three that we see often:
Repairs to the structure:
Water damage loves to spread, and even a small leak can impact your ceilings, walls, baseboards, flooring, insulation, drywall, and even your electrical systems. Locating the source of the leak may also require demolition in order to access all parts of your air conditioning system.
Damages to your personal property:
Your furniture, decor, linens and other items can be damaged. Particularly with long-term leaks, such as in an empty home, mold and mildew can grow on and destroy almost everything in your home.
Alternate accommodation while repairs are being completed:
With big water damage restoration projects, it may become difficult to safely live in your home while repairs are being made. Some homeowners may have to find another place to stay during this time.
When you consider all of these above, it's easy to see how an AC leak can cause extensive damage, and many homeowners may want to reach out to their insurance company and make a claim.
Does Homeowners Insurance Cover Water Damage from Air Conditioner Leaks?
In most cases, homeowners insurance will cover water damage from AC leaks. However, every policy is different and you'll need to check with your insurance agent to be sure you understand what exactly is covered.
Overall, most homeowners insurance policies will cover water damage as long as it's not caused by negligence or a lack of maintenance. For example, if you could clearly see that your AC drain pan had a hole in it, and you chose not to repair it, leaks from that hole would not be covered. Because of this, it's important to have regular maintenance of your air conditioning system to ensure there are no issues, and that you have documentation of this.
Your homeowners' insurance may or may not cover the repairs to your air conditioning unit (such as a hole in the drain pan), but it should cover the water damage caused by the air conditioning unit. The amount of coverage you have for these leaks will depend on the limits of your policy. Most policies have a limit for water damage, and you should discuss that limit with your agent to make sure you have enough coverage for your unique home.
How To Find a Water Damage Restoration Contractor Who Will Work With Your Insurance
Dealing with damage to your home can be an overwhelming situation, so it's important that you get the right help in order to make this process as simple as it can be. When you work with Riverside Restoration, we will provide expert water damage restoration and reconstruction services, and we will work with your homeowners insurance company in order to get your claim processed quickly and efficiently.
We will work with your insurance adjuster, and prepare all required reports, estimates, and invoices in a swift and professional manner. We know how to get your home back to normal, and meet all insurance company requirements, making the whole process as simple as it can be for everyone involved.
If you need help dealing with water damage, Riverside Restoration is here to help. From Fairfield to Greenwich, Connecticut homeowners can count on us - contact us today to learn more.
Need Help with Restoration & Remediation?


Contact Riverside Restoration