We Work Directly
With Your Insurance Company
Will Insurance Cover Damage From Burst Pipes?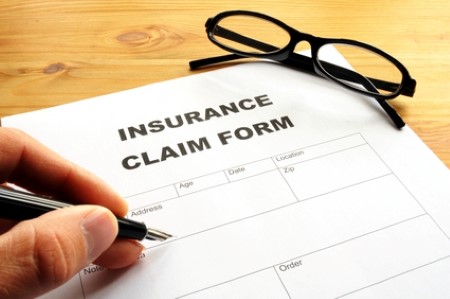 Water damage in Connecticut homes is incredibly common. This is due to the fact that there are so many potential sources: All forms of plumbing you can think of, some appliances you may not think of, and our four seasons of weather all contribute. One particularly sudden and messy problem that can occur is a burst pipe. Pipes can burst due to damage, age, and freezing weather.
If you are dealing with burst pipes at your primary, secondary, or even a seldom-used vacation home, you are probably looking at an expensive and complex repair project. Your costs will include immediate emergency plumbing repairs, water removal and disaster restoration, and then the process to rebuild your property and replace any damaged possessions.
For protection from projects this large, homeowners insurance is critical. However, will your homeowner's insurance cover damage from burst pipes? Here is what you need to know.
When Burst Pipes are Covered By Insurance
Accidental water damage that occurs as a result of a sudden, unexpected burst pipe is usually covered by your homeowners' insurance policy. Covered services typically include the water removal and disaster restoration services, and the cleaning, repair or replacement of your flooring, drywall, and even furniture.
When Water Damage Might NOT Be Covered By Insurance
You may think that your homeowner's insurance will cover any damage to your home, but this is not true. For example, water damage that occurs gradually due to a leaky or rusty pipe is generally not covered. This is because gradual problems that you are aware of are considered preventable - don't ignore a small leak or other plumbing problem, or you may be left with a big problem to solve.
Additionally, If you turn off your heat when leaving your house and your pipes freeze as a result, your claim may not be covered. You are expected to keep your home at a temperature that prevents damage to the plumbing and other systems. These issues can be more common at homes that are frequently vacant, such as a second or vacation home.
If you are faced with water damage at a home you own (or just want to be prepared in case of it), it's essential that you get professional help from expert sources. Here is how to tackle the first two steps in this important process.
How To Get The Right Professional Help With Water Damage
The first step is to make sure that you have the right insurance coverage for all of the properties that you own. If you have both a primary and a vacation home, your insurance agent may offer special seasonal and vacation home coverage for these properties. If you frequently take long trips, you may need to purchase an endorsement that provides additional coverage for your unoccupied home. Never under-insure your home: Purchase the best insurance for your needs, and ask for any extra coverage that you think would be beneficial.
If you're not sure whether your insurance will cover water damage from burst pipes, take the time to review your policy with your insurance agent. Make sure you understand what is covered under your policy, what is not covered, and what are your responsibilities as a homeowner. Perform any required maintenance or repairs - these small investments can help you avoid big damage.
The next step is to make sure that you have the right experts ready to help you if damage occurs. You should not have to be searching for contractors in the middle of a crisis, so make sure that you have trusted vendors that you are ready to call. An emergency plumber and a water damage restoration contractor with 24/7 response abilities are key. The quicker you can get those two professionals on-site, the quicker and easier the clean up process will be. Waiting to deal with water damage is dangerous. More pervasive and toxic problems like structural issues, mold, and mildew can occur, and your costs will grow with time.
Experienced disaster restoration contractors will also have experience partnering with insurance companies and adjusters. The local remediation and restoration teams here in Westport at Riverside Restoration Inc. can make the process easier for everyone involved. We will work closely with you and your insurance company to ensure you get the coverage you're entitled to under your homeowner's policy. If you want to learn more about how our services can help protect your home, contact us today.
Need Help with Restoration & Remediation?


Contact Riverside Restoration