We Work Directly
With Your Insurance Company
Why A Home Inventory Is Important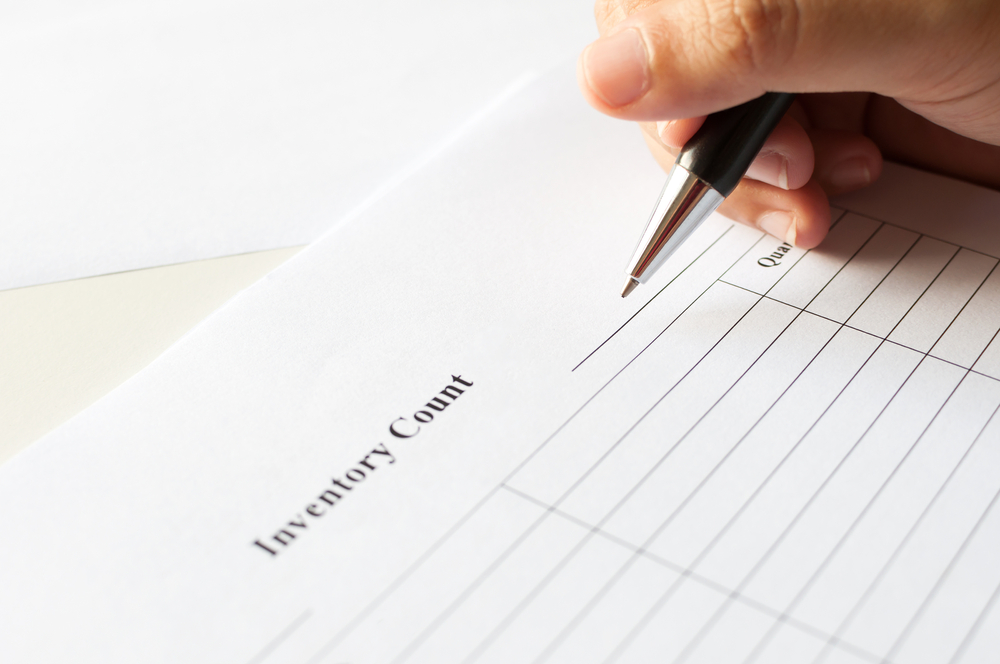 Unsurprisingly, in 2020 and 2021, the time we spent at home increased. Americans are spending over 10 of their waking hours each day at home, compared with less than 7 hours a day in 2019. Since we are spending more time in our homes, we are adding more and more items to them as well.
Are you keeping track of the new electronics or apparel items that you've brought in? What would happen if someone broke into your home or if your home burned down and all the items needed to be replaced? You may remember the new items you've recently purchased, your older items may be forgotten.
That is why it is so important to do a home inventory. A home inventory can:
Help speed up an insurance claim process
Maximize the claim payment since you will have documentation of your belongings
What To Include In Your Inventory
When you start your inventory, remember to include the following information:
Describe each item, including any make or model.
Estimate the value of the item. Base this on a quick google search if you are uncertain about the cost.
Document the estimated purchase date.
Keep receipts and include them in the inventory if possible.
Add in the serial number if possible.
Receipts will be difficult to find for all items in your home. This is when you start thinking in general categories. Like clothing, provide a general count of each item. x pairs of jeans, x shirts, etc. Focus on expensive items like dresses or suits within the example category of clothing.
How To Make A Home Inventory
There are several ways to take a home inventory. It can be as simple as a written list, an excel spreadsheet, or even pictures or video. It is important to inventory personal items including items in drawers, closets, attic, basement, and under the bed.
Be detailed - the point is to have an inventory that you can use in case of an emergency. This is a document that you can hand over to your insurance company that will help you with any claim you are submitting. Once you have completed this process, remember to update your inventory on a regular basis. Here are three important elements to keep in mind during your home inventory process.
One: Make An Organized And Accurate List
As you make a list keep these tips in mind:
Organize by room. This will make sure you get everything in your home property cataloged. Start in your living room, and list everything. This includes your TV, furniture, sofa. Don't forget books, knickknacks, decorations, and other small items.
Organize your list by groups of items. Group like items into categories including artwork, clothes, movies, etc.
Two: Take Photos Or Videos
Smartphones will shoot photos and videos that you can use to record your belongings. Take a shot of the item and serial number. When taking a video, describe the item in detail.
Three: Try Home Inventory Apps
There are apps for your phone that are specifically designed for home inventory. The National Association of Insurance Commissioners launched a home inventory app that will:
Group items by category
Scan barcodes of items and pull up information like descriptions and prices
Upload photos
Help with disaster preparation
Help with filing insurance claims
Other apps that can help you complete an easy and accurate home inventory include:
Momento Database
Sortly
Nest Egg
Magic Home Inventory
Call Riverside Restoration
If you find that you've experienced property damage due to water or fire, Riverside Restoration is ready to help. Our specialists will work with you and your insurance company to file your claim properly and timely. Call us today.
Need Help with Restoration & Remediation?


Contact Riverside Restoration
Contact Us
If you're looking for a remediation and restoration company in Westport, call Riverside Restoration Inc. at 203-227-2655 or complete our online request form.