We Work Directly
With Your Insurance Company
What Certifications Should A Restoration Contractor Have?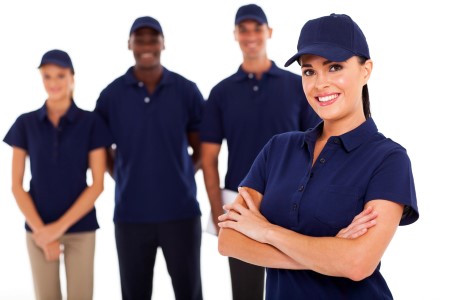 When you need help with design and function updates at your home, you will typically work with a general contractor. When your home is damaged by fire, water, or mold, you should get help from a restoration contractor. When you are evaluating restoration contractors, you should always look for a local company that has been in business for a long time, and who has lots of great references and reviews.
Another way to ensure you are getting qualified help is to look for a restoration contractor who is IICRC Certified. In this article, we will explain what this certification means, and how the training that we get as a part of maintaining our certification will lead to great results when we restore your Connecticut home.
What is the IICRC?
The IICRC is the Institute of Inspection Cleaning and Restoration Certification, a non-profit organization based in Las Vegas that serves and regulates the inspection, cleaning and restoration industries. It was formed in 1972, and is now a global organization composed of more than 60,000 certified technicians and more than 6,000 certified companies worldwide.
The IICRC has established recognized standards for inspection, cleaning, restoration, and installation services. These standards are the established, trusted principles of proper restoration practices. They are reviewed and updated every five years, ensuring that IIRC certified contractors will keep up with changing environments, advancements in technology, and new scientific discoveries. These standards include best practices for:
Fire damage cleaning and restoration
Mold and mildew remediation
Water damage cleaning and restoration
How to handle each of these tasks in different environments
How Does a Restoration Contractor Earn IICRC Certification?
To become certified, we have completed specific training on each standard and the science that defines that standard. We have completed numerous days of classes and hands-on training sessions, followed by an examination. We are also expected to uphold a certain level of integrity and excellence, and be insured and licensed. Here are just a few of the numerous IICRC certification courses that certified restoration professionals will complete:
Applied Microbial Remediation Technician (AMRT)
Applied Structural Drying Technician (ASD)
Building Moisture Inspection (BMI)
Commercial Drying Specialist (CDS)
Fire and Smoke Restoration Technician (FSRT)
Water Restoration Technician (WRT)
Upholstery and Fabric Cleaning Technician (UFT)
Stone, Masonry and Ceramic Tile Cleaning Technician (SMT)
Odor Control Technician (OCT)
For our team to maintain this certification, we take additional courses each year that cover all of the latest information, technological advancements, techniques, tools, and equipment in the disaster restoration industry.
How IICRC Certification Can Protect You
Restoration work can be dangerous, both to our team members and to homeowners facing damage from situations like large fires, contaminated water damage, or mold remediation. Without the proper IICRC training and certification, a poorly done job can lead to serious health issues for everyone involved.
Choosing a contractor with an IICRC certification ensures that everyone working in your home is up-to-date on all the latest safety standards and procedures. It also ensures that your home will be correctly and completely restored by knowledgeable, professional technicians. When you work with a trained team, they will handle your water, fire or mold damage right and produce great results - quickly.
Riverside Restoration: IICRC Certified Help For Connecticut Homeowners
Would you trust a doctor or lawyer who did not have the right credentials? What about a plumber or electrician who isn't properly trained, insured, and certified? It's important that you apply the same standards when you are choosing a restoration professional.
When you choose Riverside Restoration, you are choosing an IICRC certified professional with current expertise in water damage restoration, fire and smoke damage restoration, and mold and mildew remediation. Don't risk the safety of your home or the health of your loved ones - contact us today to get skilled help that you can count on.
Need Help with Restoration & Remediation?


Contact Riverside Restoration