We Work Directly
With Your Insurance Company
Westport Flood Repair: Help! There's Water In My Basement!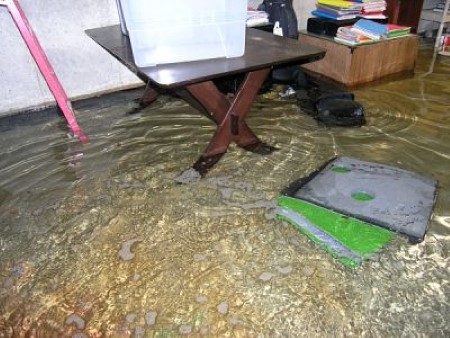 During heavy downpours sometimes basement areas can flood. Many problems can arise from this issue. It is important to note that areas that remain moist for 24 hours or longer can/will experience mold growth. The most effective remedy to this approach is to remove the standing water as quickly and as safely as possible.
Here are some tips
Soak up the water using a mop, vacuum, or pump. Remember to be cautious when using a pump because the removal of standing water too quickly can result in damage to your wall or even collapse it.
Make sure to remove anything from the area that could be holding or trapping water.
Also try to remove as much humidity in the room as possible by opening windows and or running a fan to dry out the area as quick as possible.
Dehumidifiers can help to remove excessive moisture in a given room quickly and effectively.
Pull up area rugs and or carpeting in affected area to speed up the process. If this is not possible, then the use of a wet vacuum in addition to fans/dehumidifier will help dry the area within 24 hours. If not then mold can set in and the carpet will have to be replaced.
In the event that this situation can't be remedied in the first 24 hours, you feel uncomfortable performing this task, or feel mold may have already set in, the best option is to contact a remediation and restoration professional and have them test for mold and take care of the clean up process.
Need Help with Restoration & Remediation?


Contact Riverside Restoration
Contact Us
If you are Looking for Professional Fire Restoration in Westport then please call Riverside Restoration Inc. at 203-227-2655 or complete our online request form.