We Work Directly
With Your Insurance Company
Professional Help For Safe Restoration of Flooded Connecticut Basements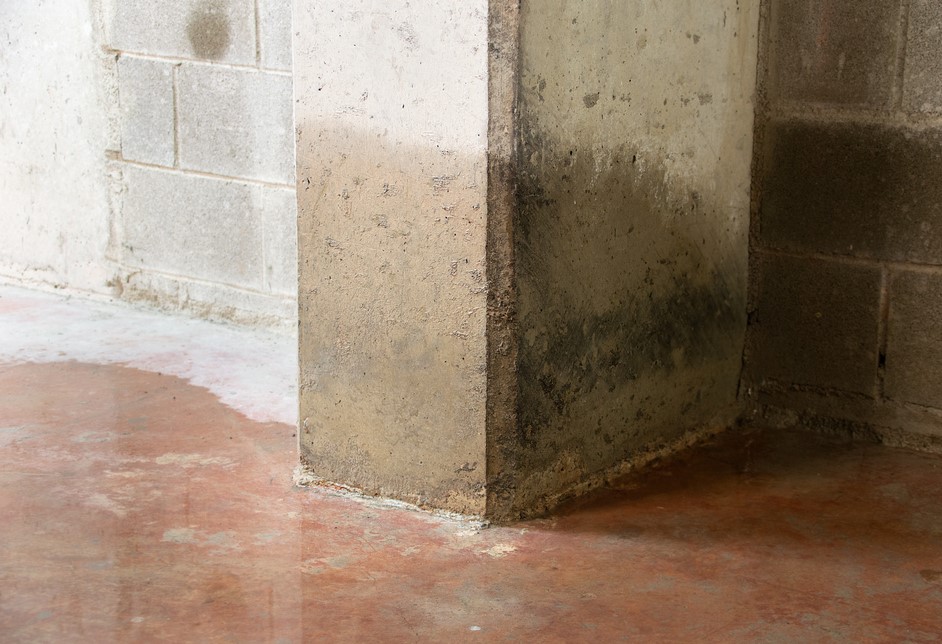 It's a sad fact that having a basement means that at one point or another, you're probably going to have water issues.
Unfortunately, water issues in basements are incredibly common, in part because there are so many things that can cause leaks and flooding. Flooded basements can be caused by a failure of the water supply line, such as broken or clogged pipes, or gutters that have become blocked with debris.
Appliances like a hot water tank or water softener can fail, and some basements suffer from construction flaws, such as improper sealing of flooring and walls, poorly installed downspouts, or drainage tile failures. Perhaps one of the most common causes of flooded basements is a sump pump failure during a period of heavy rain or snowmelt.
Regardless of whether your wet basement is the result of a sudden flood or a slow leak, it is not something you can afford to ignore.
Why You Can't Ignore a Wet Basement
The risks of waiting to take care of water in your basement are significant.
First of all, ignoring the problem doesn't make it go away. Instead, it almost always makes the situation worse. Construction flaws, damaged pipes, and broken appliances don't fix themselves. The water they leave behind doesn't just go away, either.
Even if there is a small enough amount of water that it evaporates, the moisture left behind is still a major concern. Moisture can damage items that are in the basement, including furniture, papers, family photos, heirlooms, files, carpets, and walls.
Mold and mildew are another major concern. Basements are typically cool and dark, creating the perfect conditions for mold and mildew growth. Like moisture, mold and mildew can damage your belongings. Worse, it can make you sick.
Mold is a significant health risk that can cause allergy symptoms, headaches, fatigue, red and watery eyes, sinus drainage, sneezing, coughing, skin itchiness, wheezing, and difficulty breathing. For anyone who suffers from a mold allergy or who has asthma, this exposure can be especially dangerous.
How to Address Water in Your Basement
The first thing you need to do is put a stop to the cause of the leak.
When you discover that there is unwanted moisture or wetness in your basement, investigate to discover the cause. Using towels, rags, mops, and buckets, sop up all the water you can. The more you can remove from the basement, the better.
However, in the event of standing water, you will want to take safety precautions like turning off the power, calling your power company to report the concern, and staying out of the area until you have professional help.
You also need to avoid contact with water that may contain sewage or other pathogenic materials.
It is better to remove damp belongings from the basement so that they can dry in an area that gets more light and air circulation. In general, most things will not dry out well in a damp, cool basement.
When to Seek Expert Help for Basement Water Damage
It can be frustrating to realize that there is a problem in your home that needs professional attention. Nobody wants to have a water problem in their basement, and often, people use wishful thinking to believe they can take care of the problem on their own.
Unless you are looking at a very minor spill or leak, though, that is easily ended at the source and cleaned up with a few towels, professional water damage restoration is always going to be the wisest choice!
Water damage professionals know how to take care of every inch of property that is damaged from a flood or leak. Instead of struggling to decide what needs to be kept, repaired, thrown away, or cleaned, let the professionals use their knowledge, judgment, and experience to make those calls.
Avoid exposing yourself to hazardous waste or pathological threats, and don't spend a ton of money on PPE that you don't currently have in your possession. Water remediation professionals already have the gear and knowledge necessary to safely restore your basement after a flood.
Contact an expert water damage restoration specialist right away to find out how they can help you address the problem, remediate the damage, and avoid more damage in the future.
Get the Help You Need in Connecticut
Riverside Restoration offers Connecticut's homeowners with the water damage restoration services they need. We service communities throughout South Connecticut, from Greenwich to Fairfield and more.
If you live in Cos Cob, Darien, Fairfield, Greenwich, New Canaan, Old Greenwich, Riverside, Southport, Weston, Westport, or Wilton, Riverside Restoration is just a phone call away.
Having the right help (right away) is incredibly important if you are dealing with water in the basement of your home. It will help you recover quickly with accurate coverage from your insurance company for your losses.
Contact us today for professional help with these critical situations.
Need Help with Restoration & Remediation?


Contact Riverside Restoration