We Work Directly
With Your Insurance Company
Tips To Finding The Right Restoration Company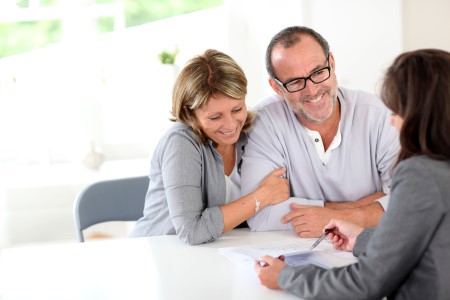 When severe weather strikes and your home is left with water damage, flooding, or mold growth, it's important that you find a reputable water damage company as quickly as possible to mitigate further devastation. You want a company that will respect you and your situation, is trustworthy, and works quickly while executing the highest quality of work.
What to Consider When Choosing a Property Restoration Company
There are many restoration companies to choose from, so how do you know who to go with? There are five main factors to consider. Here are some tips to help make your choice easier. 
Does the restoration company have their IICRC certification? The Institute of Inspection, Cleaning and Restoration Certification, or IICRC , is the most reputable certification in the restoration business. It means that the company has achieved high standards in the inspection, cleaning, and restoration industries.
Is the professional restoration service licensed and insured? If the company is licensed that means they are properly registered to conduct their business. Being properly insured also guarantees that if anything goes wrong at your home while they are working on it, their insurance will cover the damages. If a restoration company lacks either or these, it would be best to go with someone else to better protect you and your home.
Does the company guarantee a quick response time? Some companies have an emergency response team who is available 24/7. Other restoration companies work more on a 9-5, "normal business hours" basis, which may delay the start of your project. If you have an emergency flood, it's best that a company take care of the initial water removal immediately. Looking into local companies can be your best bet, as they tend to be the closest in proximity and can get to your home faster than anyone else. They also tend to understand the local terrain and what usually causes issues of flooding or mold in your area.
Ask for references. It's great to get property restoration company recommendations from friends and family, but always ask the restoration company for references from past customers as well. Reputable companies will hand those references right over, and feel comfortable having past clients share information about their work. Don't be afraid to ask past customers what work the company did, was it within budget, did they finish within the agreed upon timeline, and did they do high quality work. As a quick follow up, check out the company's reviews on social media websites like Home Advisor, Angie's List, and Facebook.
Does the company work with your insurance company? A great question to ask any potential restoration companies is what the scope of their work entails. Some companies come out, assess the damage, make a plan, document the process, and restore you home. Not all companies go the extra step to work directly with your insurance company. By doing this, the restoration company alleviates all stress from you and works directly with your insurance to resolve all issues that may have led to delays in completing your restoration project.
Looking for a trustworthy water restoration company in Connecticut?
Call Riverside Restoration Inc. . We are available for any emergency, 24 hours a day, 7 days a week. A technician will join you on site to begin our evaluation to quickly help return your life back to normal.
Riverside Restoration Inc. is here to help during this difficult time. We understand that working through a house fire is not something that you can ever prepare for. However, we know what needs to happen to ensure your life returns to normal as quickly as possible.
We proudly service Darien, Fairfield, Greenwich, Southport, Westport, and the surrounding areas .
Need Help with Restoration & Remediation?


Contact Riverside Restoration
Contact Us
If you are looking for a professional restoration contractor in Westport or the surrounding area, give us a call today at 203-227-2655 or complete our online request form.