We Work Directly
With Your Insurance Company
Six Benefits of Getting Professional Help With Water and Sewage Damage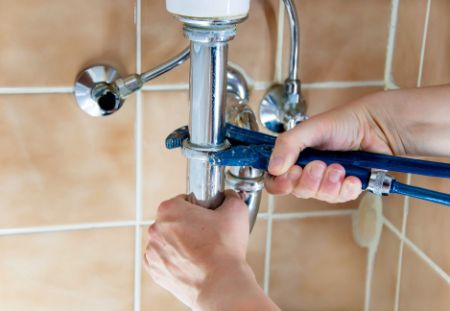 Water damage is a problem that every homeowner will face at least once. From plumbing issues to bad weather to the dreaded sewage back-up, it's incredibly common, both here in the Westport area and around the world.
Thankfully, you and your household staff don't have to face these potentially dangerous messes alone, and working with a water damage restoration expert has perks that you might not even be aware of. Here are six benefits every Connecticut homeowner will enjoy when they work with a professional restoration contractor.
Safe, Complete Cleanup
Water damage has many causes, and falls into many categories, each with different hazards. Many sources of water damage contain dangerous viruses and bacteria that can penetrate almost every surface that they come into contact with. This is not something that you or your household staff can clean up on your own. The safest solution is to hire a professional water damage restoration contractor.
At Riverside Restoration, we have advanced training. We know how to use specialized equipment like high-powered water extraction vacuums and water pumps, industrial blowers and dehumidifiers, as well as HEPA vacuums and filters to capture any mold spores in the air. This ensures that your family will be safe, and that your water damage is cleaned up completely.
Mold Prevention and Elimination
Mold issues often follow water damage, particularly when the water is not cleaned up quickly and completely. Exposure to mold spores can cause allergic reactions such as watery eyes, runny nose, sneezing, itching, coughing, wheezing, difficulty breathing, headache, and fatigue. Prolonged exposure can make these symptoms even worse. Mold can also damage everything from surfaces and finishes to the very structure of your home.
Mold is something that you should not tackle alone. Water damage and mold remediation experts have the tools and products needed to kill mold spores, and know how to remove affected materials without disrupting mold spores. When mold spores are disrupted and released into your home, they can cause allergic reactions, illness, and potentially even more mold growth.
Fewer Repairs and Expenses
Ignoring water damage can make it even more expensive to deal with as time goes on. If you get help from water damage specialists immediately, you may have to spend even less. For example, with a quick response, we can often extract the water, saving many items and surfaces from needing replacement and repair.
24/7 Expert Help
As we explained above, when water finds its way into your home, it's important to act quickly in order to prevent further damage. When you partner with a contractor who offers 24/7 emergency response services, you will have expert help when you need it. Our team of skilled professionals will be on the scene quickly to help you dry out your home, repair any damages, and start on any necessary mold remediation. Quick action helps to keep any problems from spreading to other areas of your home.
Insurance Claims Assistance
Most water and sewer backup damage is covered by homeowners' insurance. Choosing a trusted water damage specialist offers you assistance with your insurance claim. We properly document water losses from start to finish, ensuring you are receiving the right coverage. We regularly work with local Westport and national insurance agencies, so we understand how to navigate the complicated claims process, and will be your expert guide.
Get Things Back Normal Faster
When it comes to restoring your home, speed and efficiency are important. No one wants to be stuck living in a damaged home or having to stay somewhere else awaiting repairs. When you get immediate help with cleaning, drying, and disinfecting the affected areas of your home, you will have to make fewer water damage repairs. This means that you can safely get back to normal life much faster.
Riverside Restoration offers Connecticut's homeowners with the water damage restoration services they need. We service communities throughout South Connecticut, from Greenwich to Fairfield and more.
Having the right help (right away) is incredibly important if you are dealing with water damage, a sewer back-up, or mold remediation in your home. We can help you recover quickly, with accurate coverage from your insurance company for your losses. Contact us today for professional help with these critical situations.
Need Help with Restoration & Remediation?


Contact Riverside Restoration