We Work Directly
With Your Insurance Company
Understanding How to Repair Water Damage in a Historic Connecticut Home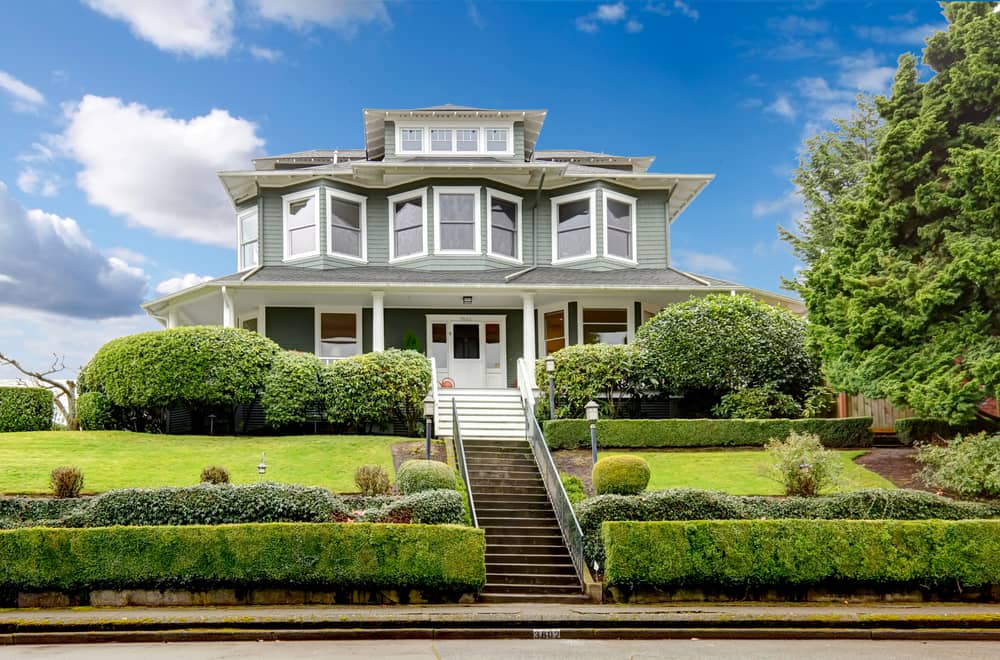 After a natural disaster or a plumbing mishap, water damage can be one of the most devastating aspects left behind. All structures are vulnerable to flooding, but historic homes need to be handled with special care if they are hit with water damage.
Historic homes in areas like Old Greenwich, Weston, Southport, Riverside, or Fairfield require different types of restoration to limit the damage to irreplaceable structures, unique construction materials, and design elements.
Here are 10 tips to get you started if you find yourself dealing with flooding of your historical property.
1. Begin with an inventory of items.

Floodwaters can dislodge features like decorative fragments, architectural features, and other furnishings and carry them far from their initial starting points. If you find items on your property, they may actually be extremely valuable to properties in the area.

2. Document any damage.

Before you start cleaning up your home, take notes, pictures, and videos of the damage to your home. This will be essential for your insurance claim and will help preserve historical features during the restoration process. Restoration teams can follow the images and videos you take during the repair process to help make sure they reinstall any items correctly.

3. Begin the drying process.

While it might be tempting to dry your home with towels or by putting fans directly on the items, ventilation is the least damaging to historic properties. Open windows and doors to allow moisture to escape and use fans to push interior air outside.

4. Watch for basement flooding.

When you begin to pump water from your basement, high water levels and working drains can indicate high groundwater levels. Pumping water out of your basement can result in more water coming in from outside or a foundation collapse. Water restoration professionals typically recommend waiting for high water to recede on their own.

5. Clean any mud from your property while it's still wet.

Rinse off any dirt, debris, or mud with fresh water as soon as possible. While the mud is still wet, it is safer than using high-pressure water on historic properties. Use extreme care when cleaning any area of your historic property so you do not cause any further damage.

6. Remove any saturated insulation.

If insulation gets wet, it is permanently ineffective. It will also hold water, which can destroy wood, steel, and masonry. Remove any soaked insulation and replace it with new, dry insulation.

7. If you notice white residue on brick, stone, or concrete, do not try to clean it.

This is called efflorescence, and while it comes from impurities in the materials, it is not harmful to the building and will disappear when it rains.

8. Watch the cracks in the foundation of your home.

If you notice that any cracks have widened, this is a sign of structural instability. Call in a qualified professional to examine the foundation to ensure it is structurally sound.

9. heck interior materials.

If you notice that drywall is wet from the flood it should be replaced. Once it is wet it becomes unstable and can be dangerous.

10. Wood trim, floors, and doors should be dried completely before deciding what to do with them.

Wood will expand and warp when wet and then return to its original form as it tries. Once this happens, dry woods can mean the difference between needing to sand down the historic floors and replacing them.
Riverside Restoration can help restore your historic home back to its pre-loss condition after flooding. If you have experienced water damage or other problems at your historic home and want expert help in getting things back to normal, contact us today.
Need Help with Restoration & Remediation?


Contact Riverside Restoration
Contact Us
If you are looking for a professional water damage restoration contractor in Westport or the surrounding area, give us a call today at 203-227-2655 or complete our online request form.