We Work Directly
With Your Insurance Company
How to Protect and ReStore Historic Connecticut Buildings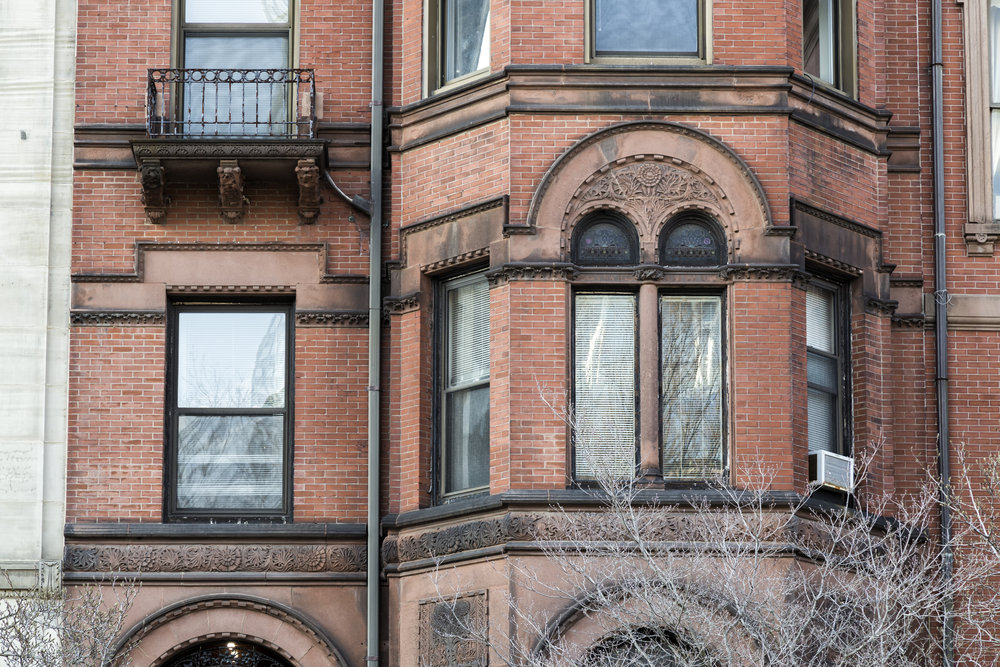 In Connecticut, we have our fair share of historic buildings. It is important as property owners to keep this part of our history protected and preserved. Despite our best efforts, however, fire can occur in any property at any time. Historic buildings can be even more prone to fire due to a lack of modern technology and construction materials. If a fire does occur, it's up to the property owners to restore these historic buildings ASAP in order to bring them back to their original state.
What Makes a Building Historic?
The State Register of Historic Places is Connecticut's official listing of buildings that include the historical development of the state. This encompasses:
Natural Register nominations by Review Board and properties listed on the National Register of Historic Places
Connecticut Historical Commission's 1966 - 1967 survey of historic buildings
Any properties approved for Local Historic Districts and Local Historic Properties
To be eligible for historic preservation status in Connecticut, properties must reflect integrity of location, design, setting, materials, and workmanship. The property also:
has to be associated with significant events with historic contributions or lives of significant persons of the past
must embody characteristics of period, type, or construction method
will yield or have yielded information important to a period of prehistory or history
must possess high artistic values or a significant distinguishing entity
If you think you own a building that could earn historic designation in Connecticut, you can prepare a nomination and send in your property description for review.
How to Prevent Fire Damage to Historic Properties
Fire damage can occur to any property at almost any time, ranging from minor damage to complete destruction of a building. It is important to completely document your building and have running documentation of your property for insurance purposes. This is an important step as fire can result in major property loss. Insurance companies will benefit from the "before" images as they process your claim.
After documentation, continue your prevention plan by checking that all safety exits and building codes are accurate and up to date. All residents and occupants should be able to safely exit the building as quickly as possible. Take these additional steps to help prevent fires in your building:
Write and execute an evacuation plan with escape routes for all rooms and meeting areas.
Install smoke detectors in sleeping areas, meeting rooms, furnaces, laundry rooms, etc.
Have all wiring and electrical panels professionally inspected to ensure that they are up to code. Also check that no wires have deteriorated or are connected to devices that can cause a fire.
Separate garages from furnace rooms to keep the fire from spreading.
Inspect all fuel sources and ensure they have stored property and away from any flammable materials.
During a Fire:
In the event of an emergency, it is important to have an evacuation plan to keep all occupants safe and sound.
Get out of the building as quickly as possible, using your newly written evacuation plan.
Call 911 once you have reached safety.
After the Fire:
Once the fire has been extinguished and is under control, there are steps you need to take to begin the restoration process.
Cover all damaged windows and doors to keep any excess wind, rain, or snow out of the building.
Brace or remove any unstable building materials like walls, ceilings, or chimneys.
With help from a licensed contractor and repair team like Riverside Construction, begin designing your restoration project and meet current building codes and requirements.
While fires cannot be 100% prevented all the time, there is a way to make sure that you are as prepared as possible for the unknown. Should a fire strike, call Riverside Construction 24 hours a day, 7 days a week to begin the smoke, soot, and fire restoration clean-up process in your historic building. We provide our fire restoration services to historic homes in Cos Cob, Darien, Greenwich, and surrounding CT areas.
Need Help with Restoration & Remediation?


Contact Riverside Restoration