We Work Directly
With Your Insurance Company
Professional Fire Restoration In Westport Recovering From Fire Loss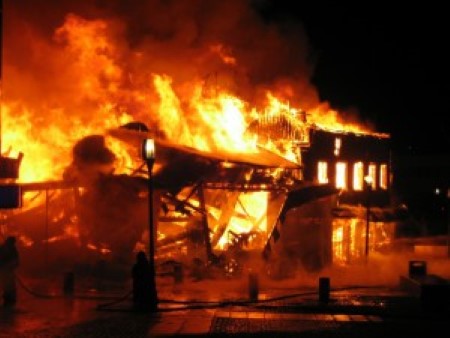 A Westport house fire can be one of the most stressful times in your life. Once the fire is out and the emergency response teams have left the scene, you're left with a huge charred and soggy mess. But did you know that a house fire doesn't have to mean a total loss? Even if your belongings are seriously water-logged, smoke damaged, or singed, many of them can be recovered through professional fire restoration.
Many professional cleaning services in Westport offer fire restoration in addition to their carpet and furniture cleaning services. They use a combination of drying and cleaning processes to minimize your losses and salvage your belongings from the fire. If your family has been struck by the tragedy of a house fire, or if you just want to be prepared in case disaster ever arrives, keep reading to learn more about the process of fire restoration.
Water Removal
The first step in the fire restoration process is removing the water left from putting the fire out. On top of the damage of smoke, soot, and char, water can cause additional deterioration and foster mold growth. It's important to start the drying process as soon as possible to diminish the possibility of further damage and achieve the most successful fire restoration results.
The water removal typically consists of two stages: manual water extraction and supplementary drying. The initial stage involves using a high-powered wet vacuum to suck as much water as possible out of your building and belongings. This is followed up with dehumidification and ventilation using carpet fans and commercial dehumidifiers to dry remaining moisture out of the walls, floors, and room contents.
Fire Restoration
Once the water has been completely removed, the fire clean-up professionals can move on to the fire damage itself. The first step is a thorough evaluation of the extent of the damage and an inventory of items to be restored. Then a series of deodorizers and soot and smoke cleaners are used to wash away all traces of the fire. In fact, fire restoration can save sodden documents, sooty furniture, and even electronics or industrial equipment. When the fire restoration is complete, both your building and all of your salvageable belongings should be returned to their original condition!
Fire Restoration Professionals
Fire restoration professionals in Westport are typically very understanding of your sad situation and treat your damaged goods with the utmost respect and care. They work to bring you light in the midst of disaster and restore your belongings as soon as possible. Some fire restoration services even offer express cleaning of vital documents or your child's special toy to ease your stress and discomfort. You can trust these professionals to restore as much of your home and belongings as possible and get you back in your home as quickly as they can.
Fire restoration services are available in most areas of Westport as part of professional cleaning companies. Hopefully you will never need a fire restoration professional in Virginia, but if you do, they can help make an awful situation much better by saving your personal effects and preventing a total loss.
Need Help with Restoration & Remediation?


Contact Riverside Restoration
Contact Us
If you are Looking for Professional Fire Restoration in Westport then please call Riverside Restoration Inc. at 203-227-2655 or complete our online request form.