We Work Directly
With Your Insurance Company
Is the Insurance Coverage On Your Connecticut Home Up To Date?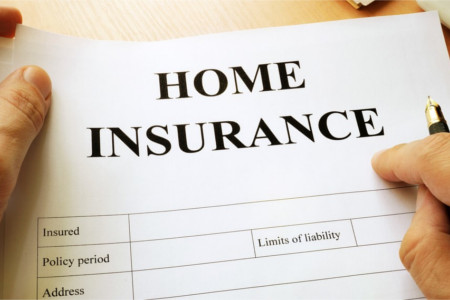 Homeowners insurance is a necessity. But the real question should be, is your current policy sufficient? Does it accurately reflect the current value of your Connecticut home, your assets, and your possessions?
Whether you've just purchased a new primary or vacation home, added a pool, or have completed renovations that significantly increase the value of your Westport area home, you'll need to review your current policy and make adjustments. This is critical to ensure that you don't find out the hard way that you don't have enough coverage when disaster strikes.
3 Standard Elements of a Homeowners Policy
While homeowners insurance policies can be customized, standard coverage includes:
Damage to interior or exterior of the property
Personal liability for damage or injuries
Hotel or temporary housing costs during the repair or remediation process
But you'll need to know specifics like what is and isn't covered, and whether you've got the right amount of coverage so you're neither over nor under-insured.
Types of Homeowners Coverage
Standard policies offer different levels of protection based on a homeowner's needs and what kind of residence is in question.
Obviously, the least expensive policy will give you the least amount of coverage (and vice versa). But what are the standard levels of coverage?
Actual Cash Value
This type of policy accounts for depreciation of assets. In other words, it covers the current worth of your belongings (less depreciation), not the amount you initially paid for them.
Replacement Value
Unlike a cash value policy, a replacement value policy does not include depreciation in its evaluation. Basically, the goal is to repair or rebuild your home and belongings up to their original value.
Extended (Or Guaranteed) Replacement Value
This type of policy is the most robust of all the policies. It does not evaluate claims based on current or replacement value, but instead on whatever it will cost you to repair or rebuild your Westport area home regardless of inflation. (Some extended replacement policies have a ceiling so you'll want to read the fine print.)
You need the type of coverage that's suited to your particular needs, which is why it's so important to regularly review the coverage you have and to make any adjustments based on current circumstances.
Why You Should Regularly Review Your Homeowners Policy
As we've already discussed, your insurance policy should reflect all changes and improvements that could affect coverage including things like:
Property Value Increases

If you purchased your home for $400,000 but it's now worth $550,000 based on real estate market fluctuations, you want your policy to reflect that. Otherwise any claims will be capped based on a purchase price, not on current value.

Home Improvements

As any realtor will tell you, finishing a basement or adding square footage will significantly increase the value of your home whether in Southport, Weston, or New Canaan.
Have you made significant home improvements since you purchased your homeowners insurance? If so, make sure you have sufficient coverage.

Increase In Value of Personal Belongings

When you initially purchased your policy, you likely took into account how much money it would take to replace the personal contents within your home. But over time, you'll likely add to those belongings, and the originally-covered items may have appreciated since you bought your insurance policy.
And it's a good idea to ask your agent if you need an endorsement of your policy (which increases coverage in relation to the items' replacement values).
Get Assistance With Filing Insurance Claims
When disaster strikes— whether flooding, fire, or some other devastating incident– filing a claim can be especially onerous.
At Riverside Restoration Inc., we understand that sifting through damage and determining what's salvageable is an overwhelming task after a disaster.
So wouldn't it be a great relief if your restoration and remediation team could actually work directly with your insurance company to make the claims process as efficient and headache-free as possible?
Aside from providing world-class restoration services, Riverside Restoration Inc. strongly advocates on our customers' behalf when it comes to getting the maximum claim payouts.
Why not let us take on the burden of communicating and negotiating with your insurance company? We serve many areas in and around Westport, including Riverside, Weston, and Greenwich. We'd love to talk today!
Need Help with Restoration & Remediation?


Contact Riverside Restoration