We Work Directly
With Your Insurance Company
Is Working With a Restoration Contractor Worth it?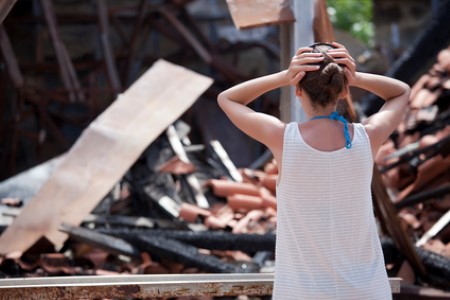 When you are faced with damage to your home, it's easy to feel overwhelmed and worried about the future. Where should you start with stopping the damage? How can you get everything repaired? Who can help, and what type of contractor is worth hiring? You may be thinking about dealing with things yourself, or with the help of your staff or a general contractor. If you have water damage, mold damage, or fire and smoke damage, it's essential that you find a trusted, local, restoration contractor.
At a time when you are faced with many competing costs, it's important to know what you are getting when you hire disaster restoration professionals. At Riverside Restoration, we have been helping Connecticut homeowners for many years. Here are three ways that we can offer major value to your water or fire damage clean-up project.
We Will Save You Time
With your busy lifestyle, being away from your home for a long period of time can be stressful, confusing, and expensive. Professional restoration contractors have specialized equipment and large teams that can make fast work of even big, overwhelming messes. We can respond immediately, and make an efficient plan to restore your home. This can get you and your loved ones back into your home safely - quickly. This cuts down on the cost of other accommodations, supplies, and even commuting.
We Will Save You Money
Partnering with an experienced disaster restoration contractor is an investment that pays many dividends. There are numerous ways that our services will actually save you money. First, there are the significant time savings mentioned above. Next, there is the fact that our immediate, skilled response may allow you to restore many surfaces and materials - eliminating the need for replacement. Finally, our experience in working with homeowner's insurance companies will ensure that your claim process is smooth and straightforward. We understand how to manage these projects from start to finish - without missing a detail.
We Will Even Save You Time and Money in Your Future
The third way that we can offer you big savings is in preventing future problems before they start. When you work with Riverside Restoration, you can be confident that any water, or fire damage will be repaired completely and correctly. You won't have to worry about creeping mold or corrosive smoke residue left behind. Our knowledge of fire and water damage restoration science and technology ensures that your home will be safe, both right away and for many years to come.
Get Rapid and Long-Lasting Results from Riverside Restoration
Are you looking for a professional fire or water remediation company to guide you through the restoration of your home? Our expert team is happy to share examples of the quality results and property damage claims assistance we have provided for your Westport area neighbors. We're here to save you time, money, and from future problems - contact us today to learn how.
Need Help with Restoration & Remediation?


Contact Riverside Restoration