We Work Directly
With Your Insurance Company
Infrared Imaging Detects Water And Mold Damage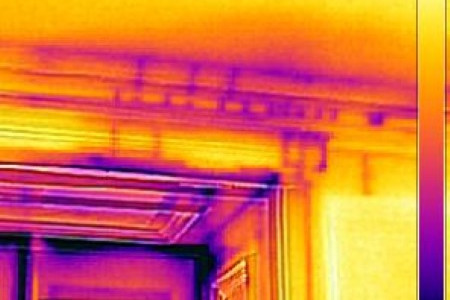 As a Westport property owner, you have an obligation to keep your home or business in the best condition possible at all times. If your property has suffered significant water damage, it is important to hire a professional for help. At Riverside Restoration Inc., our Westport property damage restoration contractors are here to assist you with this immense responsibility.
Our professionals use the most advanced methods in order to identify all of the damaged areas of our customers' properties. One such method that we use is infrared imaging. This technology is specialized to detecting mold and water damage within the structure of a property. After our thermal imaging services, our team can develop the best plan to restore your property to normal in the quickest time period possible.
Call Riverside Restoration Inc. today if you need to hire a professionally licensed restoration contractor in Westport or if you are interested in conducting an infrared imaging analysis of your home or business. Our courteous and polite staff is here to help you in any way that we can. Our knowledgeable experts can answer any questions that you may have. We can schedule your appointment today.
Infrared Imaging Detects Water Behind Walls
One of the worst problems to have within your home or business is excessive moisture behind walls. This problem can be completely unapparent to people within the property. And yet, the excessive moisture can be damaging to the structure of your property. Even worse, it provides the perfect environment for mold to grow within your walls. Mold damage is extremely serious and costly to resolve and repair.
When you hire our Westport property restoration contractors, we can conduct an infrared imaging analysis of your home or business. Immediately on site, we will be able to determine if there is excessive moisture present behind your walls. With this information, we can conduct the necessary repairs and restoration services that will resolve all of your problems.
When You Should Conduct Infrared Imaging
Whenever you believe that there is a moisture or mold problem within your Westport property, you should contact our thermal imaging experts to conduct an inspection. Here are some specific circumstances in which you should solicit our services:
Water damage to property
Warranty expiration
Purchasing real estate
Finished basement completion
Plumbing leaks
Door and window leaks
Energy audits
Flooring buckling
Attic leaks
And More
Need Help with Restoration & Remediation?


Contact Riverside Restoration
Contact Us
If you need to hire a professionally licensed water and mold damage restoration contractor who specializes in infrared imaging services in Westport, call Riverside Restoration Inc. today at 203-227-2655 or complete our online request form.