We Work Directly
With Your Insurance Company
Why Quick, Professional Clean-Up and Restoration After Water Damage is Important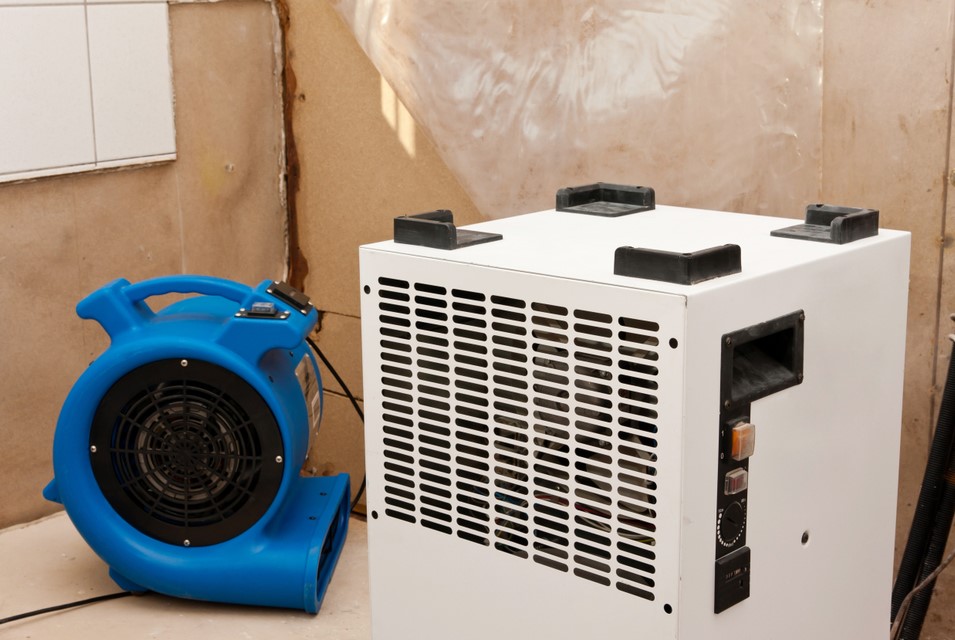 Are you struggling with water damage in your home? You're not alone. Every year, about 1 in 50 homeowners files a water damage or freezing claim with their insurance company which amounts to approximately 29 percent of all homeowner's insurance claims.
Home water damage is incredibly common—but that doesn't make it any less stressful when it happens to you. Severe weather, leaky or burst pipes, leaky water heaters, and other water-related issues can cause extensive damage to your home.
Regardless of the reason behind the water damage, it's important to act fast when you discover or suspect a water-related issue in your home to mitigate the damage. Very quickly, the damage to your home can worsen if you don't take action right away. Here's what you need to know about addressing water issues when you first see them in Riverside, Greenwich, New Canaan, and beyond.
The Cause of Most Home Water Issues (And Whether It's Covered By Homeowner's Insurance)
Water damage can be divided into two categories: Sudden, accidental damage and gradual issues. Floodwaters can also do damage to your home.
Water damage that's covered by your homeowners insurance may be caused by:
Frozen or burst pipes
Accidental leaks, like from a washing machine or plumbing
Water damage following a fire
Water damage resulting from a leaky roof
Water damage caused by storms
Ice dams that build on your roof during the winter months
There are other causes of water damage, which may not be covered by your insurance, but should be quickly addressed so as not to cause additional damage to your home's infrastructure. These causes include:
Water damage from lapsed maintenance or other negligence
Intentional water damage (which includes turning the heat off in the wintertime)
Water damage from earthquakes, landslides, or mudslides (as well as burst pipes caused by these events)
Water damage from floods, hurricanes, tsunamis, and other major natural disasters
Backed up sewers or drains
Damage caused by leaky swimming pools, hot tubs, and other water structures
Water damage resulting from a leaking or seeping foundation
Water damage from a failed sump pump
The First 24 to 48 Hours: What You Need to Know
When water damage first happens, time is of the essence to remediate the damage and prevent further damage from happening. When water gets into your home, the structure becomes like a sponge, finding any place it can to soak up all the water. It will absorb into furniture, walls, and even the insulation. This is where the real issues begin.
According to the Centers for Disease Control (CDC), "When water leaks or spills occur indoors - act quickly. If wet or damp materials or areas are dried 24-48 hours after a leak or spill happens, in most cases mold will not grow."
As the moisture evaporates, the humidity level rises and can put a strain on the air conditioner in your home. Any humidity over 40% can cause mold spores to breed. Pretty soon your home will hold all the moisture it can, and condensation will occur, causing mold growth and further damage. Water damage can also ultimately cause decay and weaken the materials used to construct your home, which may lead to additional structural damage.
When water damage occurs, you can take steps like opening doors and windows and using fans to increase ventilation, but it's essential to contact a professional to start the water remediation process and stop mold growth from forming.
Delaying Water Damage Cleanup Can Be Bad for Your Health
In addition to the damage water can do to your home, delaying any cleanup from water damage can affect your health and the health of your family and pets. One of the biggest risks associated with unaddressed water issues is mold. Mold spores in the air can get into your body through skin exposure and your mouth. The longer the moisture remains in your home, the worse the issue may get. You and your loved ones will continue to breathe in mold spores, which can make you quite ill.
Mold requires moisture to reproduce, and it does so through these tiny spores that we cannot see with the naked eye. Mold can cause a range of health issues, including:
Allergic reactions like rashes, sneezing, a runny nose, and red eyes
Asthma attacks for individuals with asthma
rritation of the eyes, skin, nose, throat, and lungs
Some types of mold can even create potentially toxic substances.
The damage to your health and the health of your family can be just as serious as the damage to your home. People can experience chronic health issues the longer they are exposed to the after-effects of mold and water damage that has not been remediated.
Leave This Job to the Professionals: The Benefits of Hiring Water Restoration Experts
Many home projects are suitable for the do-it-yourself homeowner, but water remediation is not one of them. To prevent further damage, decay, or mold growth, your Greenwich home needs to be dried to its core, which requires special tools, cleaning products, and expert knowledge of the water remediation process.
The success of your water remediation and restoration depends on careful precision, as well as high-powered water extraction vacuums and water pumps, industrial blowers and dehumidifiers, as well as HEPA vacuums and filters to capture any mold spores in the air.
Additionally, if mold has started to grow in your home, home remedies and store-bought products may not fully address the issue. Not only do water remediation experts have the right tools to kill mold spores, but they know how to remove affected materials without disrupting mold spores. When not handled or removed properly, these mold spores can be released into your home, causing illness, irritation, and potentially even more mold growth.
Most people have never gone through a process of water damage in their homes. That's the main benefit of hiring professionals like our Riverside Restoration team for water damage restoration and mold remediation. We have the knowledge and expertise to help you with every step of the process for your Riverside home. We also serve Darien, Fairfield, Southport, Westport, Weston, Cos Cob, and other surrounding areas.
At Riverside Restoration, we'll even contact your insurance company for you and work with them to make sure you get everything taken care of correctly, the first time. There is peace of mind knowing they can alleviate the stress that comes from water damage and the cleanup and restoration that follows.
Need Help with Restoration & Remediation?


Contact Riverside Restoration
Contact Us
Having the right help—right away—is incredibly important if you experience water damage. It will help you recover quickly with accurate coverage from your insurance company for your losses. Contact us for professional help with these critical situations.