We Work Directly
With Your Insurance Company
Water Damage At Your Connecticut Summer Vacation Home: How To Get The Right Help, Part 1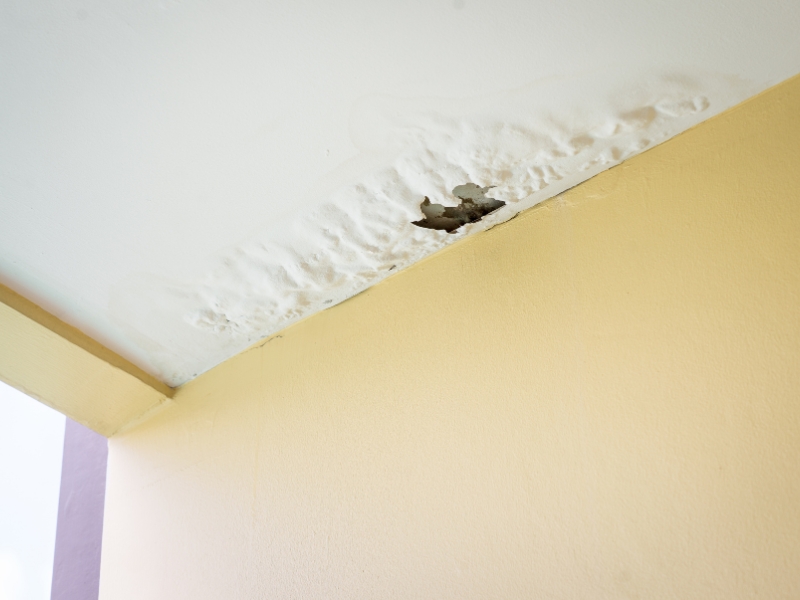 As the days get shorter and fall begins, many Connecticut homeowners will be leaving their summer vacation homes for the season. It's easy to think that your second home won't require much attention once you depart, but an empty home presents its own set of challenges.
If you have a second home, vacation home, or additional estates in your portfolio, you must remember that those properties require preparation, attention, and maintenance even when you are not there.
Empty homes are vulnerable, and the longer they are left unoccupied, the higher the risk of unseen problems occurring. Among these potential problems, water damage is one of the most common. From a small plumbing problem to a large roof leak, there are countless ways that water damage can start. If you are not there to see it and get help, it will only grow and get worse.
In this two part series, we will explain why water damage in an empty home is a major problem, how to find and prevent it in your unoccupied home, and how to get the help you need when you are faced with these issues. Read on to learn what you and your team need to know about maintaining your unoccupied home, and how to get expert help with safe and complete repairs.
Why Water Damage in An Empty Home is So Dangerous
Any form of water damage is bad, but if you take quick action and get it dealt with right away, the scope of the issues will be much smaller. When a home is empty, water issues may go unnoticed for longer periods of time. This allows the damage to grow and get worse - here are some of the ways that unchecked water intrusion can damage your home.
Damage To Walls, Ceilings, And Flooring
The walls and ceilings of most homes are covered with drywall, which is very susceptible to water damage. Wet drywall warps, forms bubbles, becomes brittle, and gets stained. Water damage drywall typically needs to be cut out and replaced, before it becomes a breeding ground for mold.
Wet carpet and padding can also start to grow mold, and wet hardwood flooring will warp, buckle, and may need replacement.
Problems With The Structural Integrity of Your Home
Wood soaks up water and eventually starts to rot, creating health hazards and damaging your home's structural integrity. Additionally, the foundation and basement of your home can be weakened by persistent moisture or a long-term leak.
Ruins Your Electrical And Plumbing Systems
When your outlets, fuse boxes, and electrical wiring gets exposed to water, they can get damaged and even catch on fire. Additionally, a major leak or flood can contain chemicals that react with or simply rust your pipes. This can cause them to weaken, corrode, break, and create even more water damage.
Even water damage that comes from a clean source like your kitchen sink can become dangerous to your health if it sits for too long. Standing water and even just excess moisture can breed mold, bacteria, and even pests like insects. This is how water damage can cause severe health problems if not cleaned up right away.
Don't Let Water Damage Wash Away Your Peace Of Mind
Water is a major cause of homeowner's insurance claims, with an average claim cost of over $10,000. Seasonal, second, and vacation homes are at greater risk of major water damage due to long periods of being empty. If it goes on undetected, the amount of water damage from even a small water leak in your home can become a serious problem that requires major restoration and reconstruction.
In part two of this series, we will explain some of the ways that you can find and prevent water damage in your home, protecting both your family and your investment. If you are already dealing with water damage at one of your Connecticut homes, Riverside Restoration is here to help. We offer 24/7 emergency response availability, and can partner with you (and your insurance agent) through our safe, detailed, step-by-step restoration process. Contact us today to learn how we can help.
Need Help with Restoration & Remediation?


Contact Riverside Restoration
Contact Us
Creates A Serious Health Hazard