We Work Directly
With Your Insurance Company
How To Be Prepared For Emergency Home Restoration After Flooding In Stamford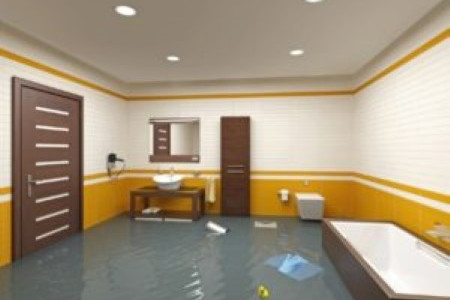 House flooding from storms is not all that uncommon in Stamford. Some homeowners say that they face flooding every time it rains heavily in Stamford. Remember Elm Street closing because of flooding that happened this year, April 16, 2018? That took everyone by surprise.
The problem with street flooding that flows into a house is that the flood water is contaminated by the storm sewers. This can present some significant health risks for a family, as can the following mold problem if the floodwaters don't recede quickly and the home isn't dried out.
You can't prevent house floods if your street is flooding but you can be prepared by knowing what to do in terms of getting your home restored to a healthy, livable condition. Let us say that you need an advocate to help you restore your home. Whether it's flooding from storms, fire, or plumbing leaks, you can be prepared for any type of emergency home restoration.
Insurance Restoration
One thing you need to know if your Stamford home gets flooded or has been damaged by fire is that your homeowner's hazard insurance company will get involved in the restoration. They send an inspector to your home to assess the damage after you call them to report it.
You need an advocate on your side of the equation because their inspector works for them, not you. It is not uncommon for the flood restoration to cost more than what they decide to payout on the claim. You want the best chance possible to get your home fully restored without out-of-pocket expense. That's where a restoration company can come in to advocate for you.
Restoration Companies
You'll have many choices in restoration companies if your home is damaged by flood or fire. Choose those who offer property damage claims assistance because they know how to fight for your best interests. This restoration company will have an experienced damage inspector on staff who will usually provide you with a full damage assessment report and detailed cost of restoration report. They know what it will cost to restore your home in your area, but only if they are local.
The insurance company will estimate the cost of restoration based on the information they have, which isn't always accurate locally. Choose a LOCAL Stamford restoration company to advocate for you after a house flood because they know what the local materials and repairs actually cost.
Emergency Water Extraction & Drying
You'll want to get the water extracted from your home as soon as the street flooding recedes. Make sure to call a restoration company right away because you may have a hard time finding one if everyone located in low-lying areas is asking them for help.
First, call your insurance company.
Second, call a restoration company to get the process started.
Third, get the water extracted and your home dried and sanitized to avoid mold and unsanitary conditions.
Need Help with Restoration & Remediation?


Contact Riverside Restoration
Contact Us
If you need to find a flood restoration company in the Westport, CT area, please call Riverside Restoration Inc. at 203-227-2655 or complete our online request form.