We Work Directly
With Your Insurance Company
How to Repair Water Damage from a Leaky Chimney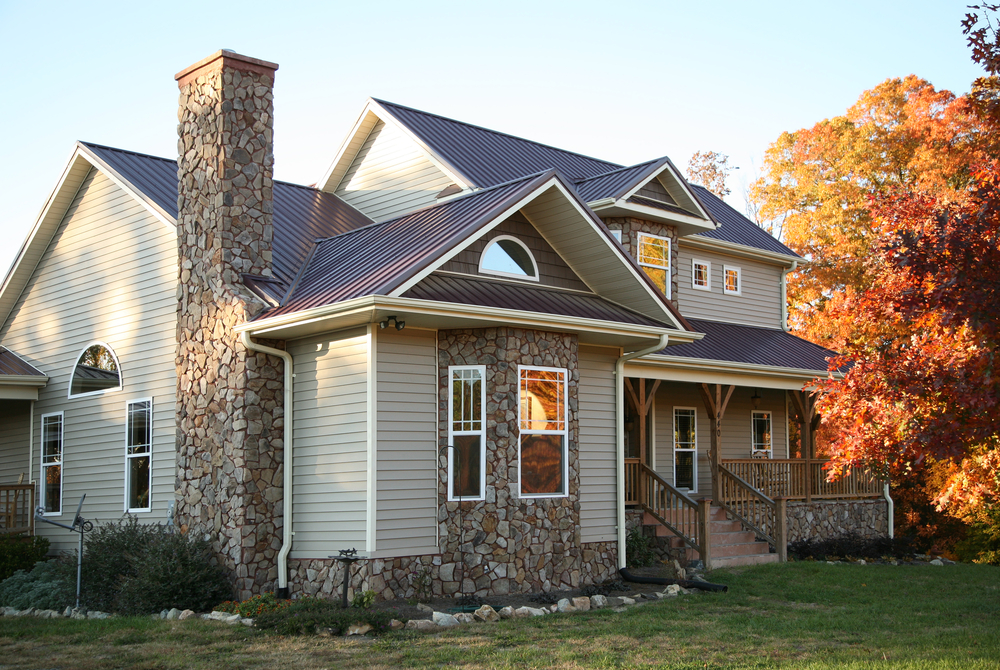 Your roof is a common source of water damage in your home, and chimneys are often involved in these water damage situations. When water damage due to a chimney occurs, it can typically be narrowed down to five reasons. If your problem isn't solved when you deal with the items on this list, your leak probably doesn't have to do with your chimney. Here's how you can help identify where your chimney-related leaks may be coming from.
Top Five Causes of a Leaky Chimney
Rain is finding its way straight inside from the chimney. Does your chimney have a cover on top to keep not only rain out, but birds from building nests, other animals, or debris? A chimney cover is an inexpensive way to keep out blockages but will also keep water from flooding your home. To fix this issue, have a processional install a chimney cover.
Check the chimney for cracks. The chimney crown is the top part of the chimney. The bricks go up around the tile flue.At the top of the flue liner, the crown stops the rain and snow from falling around the tiles. The chimney crown keeps out the water from precipitation - and any cracks in this cement can cause water damage. This problem is fixed by having a professional look at the damage of the cracked crown to determine if sealing is a solution or if the problem requires the crown to be removed completely and rebuilt.
Check the inside of your chimney for condensation. If your chimney is older, it may not be lined properly. If this happens, moisture from gas fumes can cause bricks to gather water and condensation. This can lead to paint or wallpaper peeling and eventually water damage to walls or flooring. Installing a chimney liner will fix this issue.
Flashing is what keeps water from leaking into the place where the brick meets the roof, and it can get damaged and leak. The gap between the bricks and roof is a fairly big gap, and water can leak through this hole if it is not sealed. To fix this issue, check the flashing on a regular basis and fill the flashing if you notice any big holes.
Bricks and mortar pass water, and typically lots of it. If water freezes and thaws regularly on the materials, it can cause damage to the house. If you waterproof a chimney, choose your materials wisely. If water is soaked into brick or mortar joints in the summer, the water will dry out, unless the materials are in an area heavy with shade. If that is the case, the water will drop to the ground or inside the house instead of drying out by the sun.
If this process happens on a regular basis, bricks can get soggy. More than likely, water will just enter the house causing water damage. To fix this problem, perform a Masonry Absorb Test to see how long it takes for water to absorb into the brick.
Will Insurance Cover Chimney Repairs?
If your chimney is the cause of water damage in your home, your homeowner's insurance may not cover the damage. Natural wear and tear on chimney components like the flashing, cap, and crown can cause water to get into your home, creating water damage. Unless the water damage is caused by a sudden event like wind, lightning, or fire, your insurance policy may not cover the damage.
To get insurance coverage, it will be necessary for you to prove and provide evidence that the damage to your chimney was caused by an event. If your insurance company concludes that the leak was caused by poor maintenance or neglect, they will deny the claim.
At Riverside Restoration, we work on homes in Darien, Fairfield, Greenwich, Riverside, Weston, Wilton, and all other surrounding areas to repair and restore any properties affected by water damage. Our team of technicians will assess any damages, look for moisture, walk you through the clean up process, and answer any questions you might have.
We will work with your insurance company, as well as create a plan to ensure we restore your home to pre-disaster state as quickly as possible.
Call us today for more information and to schedule an appointment now.
Need Help with Restoration & Remediation?


Contact Riverside Restoration