We Work Directly
With Your Insurance Company
Backyard Fire Pit Design and Safety Tips for Summer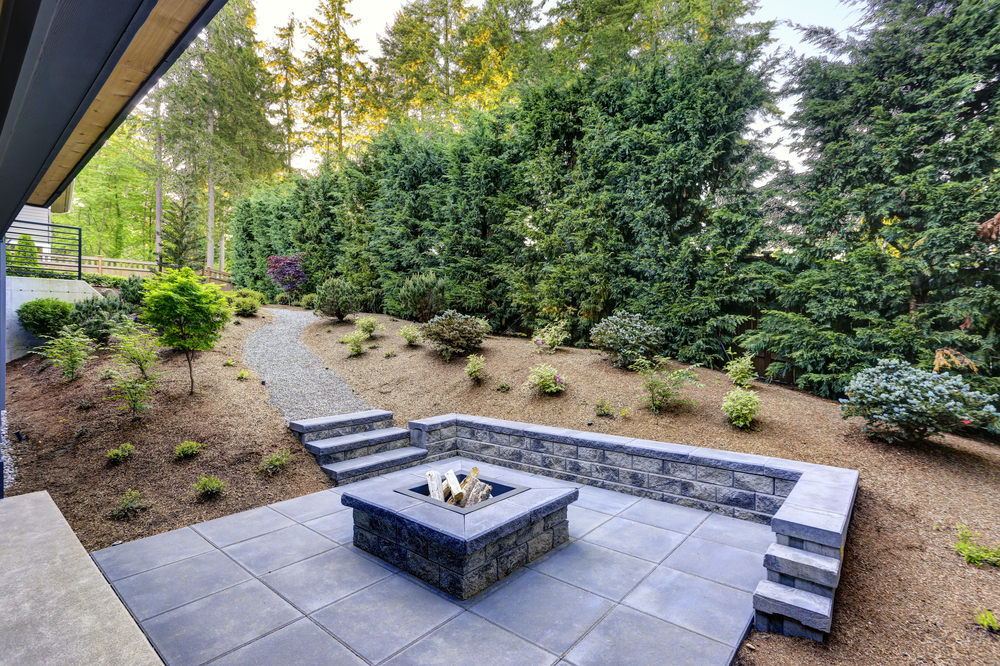 In the summertime, relaxing around the fire pit after a long day in the sun is one of the best ways to end a day. More and more homeowners are adding built in fire pits to their backyards, creating outdoor living areas where friends and family can relax and talk.
With the increase of fire pit installations, there is an increase in fire damage and injuries as well. With proper planning and safety checks, it is possible to create an area that is safe for the entire family - and the rest of your property.
Fire Safety When Planning a Fire Pit
Fire safety is broken into two categories. Fire prevention, and prevention of injuries due to fire. While most of fire safety is common sense, there are also towns and counties that have recommendations and ordinances in place that you will need to follow.
Common Sense Universal Rules for Fire Pit Safety
These safety ideas are relevant regardless of what ordnance you live in - and can be used when building your seating area.
Place the firepit a safe distance from your home and other buildings like garages or storage sheds. This also includes fences, bushes, trees, and other foliage.
Most ordinances require 21 feet of clearance between the fire pit and structure to allow for overhead branches.
Watch your property line. Some places have restrictions on how close a fire pit is allowed to be to the edge of your property.
Do not place your fire pit on uneven ground.
Watch for power lines! Do not place your fire pit beneath any power lines.
Regulations on Fire Pits
When looking into regulations while you're planning your fire pit, you can reach out to your homeowners association (if you have one), or contact your Connecticut community non-emergency police line for the exact rules and guidelines. These typically include:
Size of the fire pit allowed on your property
Location of the fire pit in relation to your home
Type of fire pit allowed
Hours of use
Regulations against burning certain types of refuse
If your area does not allow you to burn wood or other types of waste, you can opt for a fueled fire pit, but that leads to additional safety precautions that you will need to discuss with your contractor.
Guidelines for Choosing the Right Type of Fire Pit
Choosing the correct type of fire pit for your property is important when handling fire safety. Here's how to pick the right one for your needs and space.
Choose a portable or built in fire pit that suits your space. Be sure to always make sure the pit has enclosed sides that are at least 6 - 12 inches high. Materials like stone, brick, or heavy-duty metal should be used.
If you are building an in-ground pit, line the fire pit with materials that are fireproof like metal or brick and mortar.
A base is required underneath your fire pit that is at least 10 inches deep. Rock, sand, or gravel work best for this, which means your fire will not come into direct contact with grass or dirt.
Add a fire-resistant border around your fire pit like sand or gravel.
Size matters: Keep your fire pit smaller than 3 feet in diameter and 2 feet high.
While taking all precautions necessary to stay safe are great steps to having an enjoyable, relaxing fire pit set-up for your backyard, even the best plans can't prevent all fire accidents. If you experience fire damage due to a fire pit accident, Riverside Restoration is here to help.
Fire damage can be extremely stressful and overwhelming, but the fire damage restoration team at Riverside Restoration will work directly with you and your insurance company to make sure all fire and smoke damage restoration services are covered by your insurance, so there are no surprise costs. You can concentrate on bringing your home back to normal.
Call us today for more information or to schedule an appointment now.
Need Help with Restoration & Remediation?


Contact Riverside Restoration