We Work Directly
With Your Insurance Company
Fire Pit And Patio Heater Safety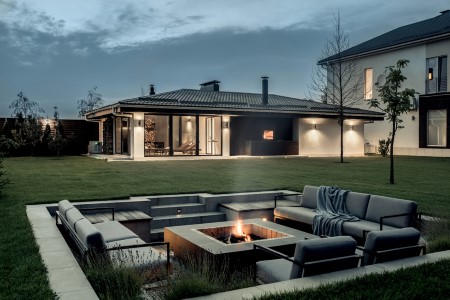 Just because temperatures are dropping does not mean it's time to put away the outdoor furniture just yet. If you want to spend more time outdoors in the cooler weather, there are ways to heat your patio safely. Using a fire pit or patio heater is a great way to keep yourself warm while spending time outdoors in the cold.
Fire Pit Safety
Keeping warm around a fire pit comes with a few rules. First, make sure that the fire pit is ten feet away from your home. Then, check that there are no low hanging branches or plants within five feet of the heat source. Any decorative items that you place near the fire pit should be non flammable. Don't forget to always have a water source nearby in case of accidents.
Before you light a fire in your fire pit, read all of the manufacturer instructions carefully. Some units come with automatic shut off valves. You should be extremely familiar with how to use this function if needed.
Always check the weather before you decide to use your fire pit. Since it's an open flame, a strong gust of wind can blow the flame and create a larger fire than you had intended. Skip any sort of fire ignition source. You don't need lighter fluid or gasoline to start a fire in a fire pit. Instead, look up ways to safely start a fire like kindling paper.
Patio Heater Safety
Patio heaters have become increasingly more popular. They come in all shapes and sizes and require a few safety precautions of their own.
When you're ready to purchase your heater, look for one that has features like automatic shut off if it tips over to help reduce the risk of a fire. Also, look for a heater that's built to specifically withstand outdoor temperatures and rain.
Find a stable place to put your heater. This means a patio or a deck – grass or dirt can cause the unit to shift and fall over.
Decide what fuel source you'd like to use. Typically heaters run on propane or electricity. Propane tends to provide stronger heat, but requires refills more often. Like any appliance, always follow the manufacturer's instructions before using any unit in your home!
Need Fire Damage Restoration Help?
Any type of backyard heating appliance should be watched carefully and never left unattended. In the event that an accident does occur and a house fire breaks out, Riverside Restoration Inc.'s Fire Damage team is ready at a moment's notice.
We know that experiencing a fire is devastating, and the damage left behind by the flames can cause additional damage if not treated properly. We're here to help with the restoration process 24 hours a day, 7 days a week. Call our emergency line and our fire restoration experts will be on site ready to repair and restore your home.
Need Help with Restoration & Remediation?


Contact Riverside Restoration