We Work Directly
With Your Insurance Company
What To Expect With Restoration Services In Greenwich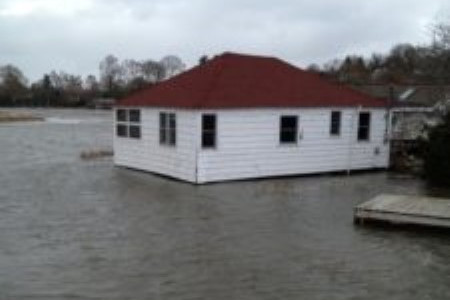 Even if you think you'll never have to deal with a flood in your home, it would be good to know to know a thing or two about restoration services in Greenwich.
Fire and water damages aren't predictable. There's no way to know if they will ever happen to you. However, you can be informed about what to do if your home ever catches on fire or gets damaged by a flood.
Our Westport flood damage repair company specializes in fire and water damage restorations in Greenwich. We have helped many homeowners to restore their properties after they have suffered through a disaster.
One thing we can tell you is that you should be prepared to take action. In stressful times like this, you'll be better prepared if you know who to call and what to expect. Take a look at the following information and keep our number in case you need emergency restoration services in Greenwich.
Contacting A Greenwich Restoration Company
Whether you call us or someone else, you'll want to contact a local restoration company as soon as possible. Every situation is unique, but the process should generally be the same.
Make sure the restoration company is local. Other companies that come into the area during a disaster will be gone after it's all over. You need someone local who will stand behind the work and be there for you throughout the entire process. Mold takes only 3 days to set in, so call quickly.
Inspection & Fire or Water Damage Assessment
If you call us, we'll inspect the damage and assess what will be needed for restoration. You'll have a written report that documents every detail including restoration costs.
Extensive water damages and smoke damage go hand-in-hand with fire damages. With fire restoration, there will be various repairs and services needed. It could include structural drying, mold treatment, and the replacement of a majority of building materials.
Your insurance company will also send out an inspector after you call them. Keep in mind that they work for the insurance company and have their best interests in mind, not yours. As a courtesy, we can help you coordinate with your insurance company and with monitoring the repair work.
Water Extraction
All the water will need to be removed and extracted from the building materials. The majority is removed very quickly with a powerful water vacuum and pump.
One thing you should know is that the water will likely be contaminated unless it's from a fresh water leak that doesn't come into contact with the sewer system. Stay out of this water, it can make you sick. If storms flood the streets in your neighborhood and it seeps into your home, the water is contaminated. Toilet or sewage backups flood your home with contaminated water.
After the water is extracted, the debris will need to be removed. Any furnishing, damaged building materials, or waste will be removed so the drying process can begin.
Structural Drying
Everything needs to be thoroughly dried. The carpeting, flooring, and walls have to be dried and the remaining moisture dehumidified. This has to happen or mold will further damage your home. You may also need mold remediation.
At Riverside Restoration Inc., our experts can make this process as seamless and painless as possible. Whether you've had clogged toilets or sinks, washing machine overflows, hot water heater tank leaks, frozen pipes or plumbing leaks, fires, storm floods, or anything else, we're ready to meet your Greenwich restoration needs.
Need Help with Restoration & Remediation?


Contact Riverside Restoration