We Work Directly
With Your Insurance Company
Do You Need Flood Insurance In Connecticut?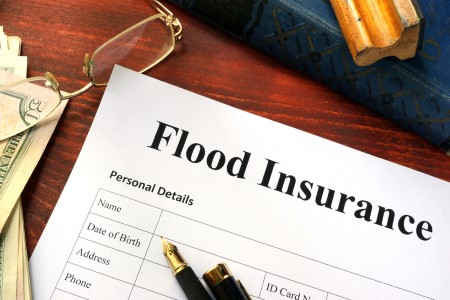 Connecticut and surrounding cities are susceptible to flooding in the summer and winter months. With numerous rivers running through the state, Connecticut can flood due to heavy rainfall or snowmelt , or even raising shorelines. That is why it is extremely important to know if your home is in a flood zone and to verify that your homeowner's insurance policy has a flood clause!
Benefits of Flood Insurance
Even if you haven't personally experienced a flood yet, that doesn't mean that it isn't one heavy rainfall away. 25% of flood insurance claims happen outside of high-risk flood zones , and most homeowner policies don't automatically include flood damage. Small amounts of water can cause thousands of dollars in damages, which means the average $800 to $1200 premium a year is well worth the price tag.
Not only can flood insurance save you potentially a large amount of money but it can also save you time, stress, and peace of mind.
What Does Flood Insurance Cost?
Insurance costs can vary, but according to FEMA the average cost runs between $800 and $1200 a year. This price varies depending on the type of coverage you select and your home location. If you are in a high flood zone or higher elevation, your cost may be higher than $1200.
In Connecticut, the National Flood Insurance Program quotes an average of $1400 a year for policy. This includes $256,000 in coverage, but depending on your exact location, prices can vary.
Options for Flood Insurance
Flood insurance is available in two options. There is insurance through the National Flood Insurance Program or homeowners have the option to purchase a private policy.
NFIP insurance is backed by the government which means all claims go through FEMA and the policies have limitations. NFIP policies cover homes up to $250,000 with possessions valued up to $100,000. For someone with a larger home and pricier items, this coverage may not be sufficient.
That's where private insurance comes in. With private insurance, you can use NFIP and private insurance as a back up to the first policy. This is known as "excess flood insurance". Private insurance also allows you greater coverage providing you the option to replace or repair your entire property into a like-new condition.
Filing a Flood Insurance Claim
FEMA provides a fact sheet to help you through the flood claim process. Here are the steps to follow if you've experienced water damage because of a flood:
Call your insurance company and begin the claim process.
Document all damage by taking photographs and recording video. List out damaged or lost items
Complete proof of loss documents to support your claim.
If you've suffered water damage because of flooding in the Westport CT and surrounding areas, Riverside Restoration Inc. is here to help bring your flooded property back to normal. Our water damage restoration team is trained in responding quickly to all emergency calls, which is imperative when dealing with flood cases.
Visit our website for more information, and if you've experienced flooding, or other water damage, call Riverside Restoration Inc. today!
Need Help with Restoration & Remediation?


Contact Riverside Restoration