We Work Directly
With Your Insurance Company
Contractor Insurance 101: What Homeowner's Need to Know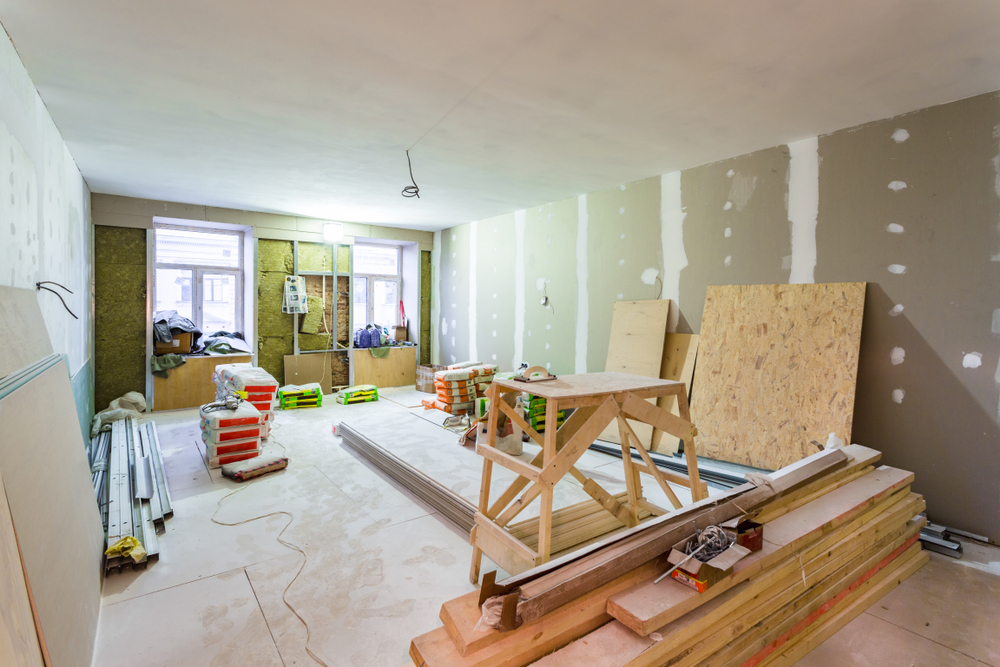 When you are a homeowner or owner of any property, it is important to be prepared to do required maintenance on your building. This can include roof repairs, water damage restoration, or even remodeling projects. In these cases, you will need to bring in a contractor.
The contractor that you hire will need to hold their own insurance, or you can be held responsible for any injury or damage on your property that your contractor causes. This will also cover your property should any water or fire damage occur during your project. Here is what to look for when hiring a contractor.
What Insurance Coverage Should Your Contractor Have?
When hiring a contractor in the Fairfield, Southport, Wilton, Weston, or adjacent areas in Connecticut watch for:
Workers Compensation.

This is the most important insurance that a contractor can carry. Without workman's comp insurance, you will be held responsible for paying injured employees or subcontractors medical bills until they are paid off. Oftentimes homeowners don't believe that they are liable if a worker is hurt while on the job. The truth is if your contractor does not have workman's compensation insurance, the claim will be up to the "prime contractor" - typically the homeowner.

General Liability.

Before bringing a contractor into your project, verify what their general liability insurance coverage is. This coverage will ensure that you are not responsible for any accidental damage to neighboring property. For example, if your contractor accidentally spray paints a neighboring building and does NOT have general liability coverage, you are responsible for paying these damages. If your contractor DOES have this coverage, they will handle the cost.

In addition, you should ensure that your contractor's insurance company includes completed operations and products coverage which covers damage or injury caused by the contractor after the job is done. Should your new balcony collapse after six months of working perfectly, this insurance will cover any injuries that occurred during this fall.

The contractor's insurance will cover any lawsuits, as well as any medical bills.

Auto Insurance.

While it may look odd to ensure that your contractor has auto insurance, some contractors do not have a fleet of trucks and projects do not require this amount of work. Decide if your project requires auto liability insurance and add this to your contractor requirements.

This coverage also covers the loading and unloading of tools and materials. If damage to your building occurs during the loading or unloading of tools or materials, this would be an auto insurance claim and not a general liability.
How to Choose Your Contractor
While the different insurance types above cover specific areas, there are different ways to make sure that your contractor holds the proper insurance for your needs.
Request and check your contractor's project references. This can include financial references from vendors and creditors.
Confirm that your contractor has adequate liability and workers comp insurance and who it covers.
Contact the BBB and state licensing to gather reports on the contractor. You can confirm their licensing during this process as well as reviewing any complaints filed by prior customers.
Notify the contractor and employees that you will be performing a background check. You will have to take on the cost, but professional background checks can help you know about potential issues before inviting the individual to your home to begin with.
Discuss the precautions your contractor will take during construction before the project begins. The contractor should understand the loss-prevention plan you outline before any work is started.
Protect Your Property Against Theft
During this time you will have strangers working in and around your property on a regular basis. You may even relocate during the project, leaving your home unsupervised and at risk of theft. Here are a few tips to protect yourself from this threat.
Install smart cameras around your property that you can monitor from your smartphone or laptop.
Make sure your home alarm system is active and functioning during your project.
Install motion-activated lighting.
If you suspect theft, you may consider hiring a security guard or monitored surveillance system to help keep an eye on your property.
Riverside Restoration offers Westport's best restoration services and the name of a professional that you can trust. Our team of skilled restoration professionals provides services like water damage restoration, fire damage restoration, mold and mildew remediation, and smoke restoration.
We are standing by ready to arrive at your home and begin your estimate. Call us today for more information.
Need Help with Restoration & Remediation?


Contact Riverside Restoration