We Work Directly
With Your Insurance Company
Buying A Connecticut Home During The Winter: Pros And Cons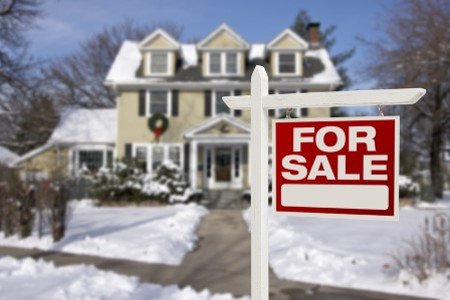 People tend to go house shopping in the warmer months. As a result, real estate sales peak in the spring and summertime. Sunny days naturally make for a more pleasant open house experience. Additionally, plain-view inspections can be easier in the summer.
Does that mean you should delay your plans to go house shopping this winter? The answer is not totally clear, but there are several factors you should consider.We've listed the pros and cons of buying a Connecticut home during the winter below.
Pro: There Is Less Competition
Less home buyers on the market means less competition for you. The decrease in demand gives you a leg up in terms of negotiating power. Chances are the real estate agent and current owner will be eager to make the sale. You can use this to your advantage and buy a new home for a bargain.
Con: Inspecting The Home Could Be Challenging
Snow is fairly common here in Connecticut. Imagine there's a snowstorm just a day before you're scheduled to tour a home. How will you be able to inspect the quality of the roof? What about the landscaping? The winter weather can lead to numerous inconveniences as you browse the market.
Pro: Extra Attention From Your Realtor
It's not just realtors on the seller's side of the transaction that are experiencing an off season. Realtors that help clients buy homes are also a lot less busy than usual. This means that your realtor will have more time to take your phone calls, address your concerns, and scan the market for good deals. Realtors live off of commission, they're going to want to find the perfect home for you as soon as possible.
Con: Less Homes On The Market
Sellers know that the winter is a down season for real estate and often wait to list their homes until the springtime. This drives down the housing inventory and buyers have fewer options to choose from. If you're looking to buy in the winter, you may miss out on the best available option because it hasn't been listed yet.
Pro: Easier to Book Contractors and Inspectors
One of the biggest benefits of buying a home in the winter is that booking contractors, inspectors, and restoration professionals in winter is much easier than it is during the warmer months. Imagine purchasing a 'project home' knowing it's going to need a lot of work, but then being surprised by the extent of mold or water damage.
During the summer, it may be hard to find a contractor or restoration professional to come in and make the repairs that are required to get the project moving. During the winter, however, business is also less busy for these professionals. This means that you'll be able to deal with any reconstruction problems the home may have in a timely manner. This will help increase the chances that the project can be completed and ready for either move-in or resale by the spring.
Riverside Restoration Can Help With Home Repairs, Inspections, And More
An expert disaster restoration contractor can help you through many tough parts of the home buying process, from specialized inspections to urgent repairs. Whether it's water damage, mold damage, or smoke and fire damage, we'll work to have the home restored as quickly as possible. In addition to our restoration services, clients love working with Riverside because of our customer service.
"I have used Riverside Restoration several times for our customers that have had water damage. Caleb does a great job for us and works really well with insurance claims. We have been very happy with the service he has provided to our company. He does a superb job."
- Gregory M.
If you're living in Cos Cob, Darien, Fairfield, Greenwich, New Canaan, Old Greenwich, Riverside, Southport, Weston, Wilton, or any surrounding Connecticut area and are looking for a new home this winter, reach out to us today to see how we can help you throughout your moving process.
Need Help with Restoration & Remediation?


Contact Riverside Restoration