We Work Directly
With Your Insurance Company
A Breakdown of Our Professional Water Damage Restoration Process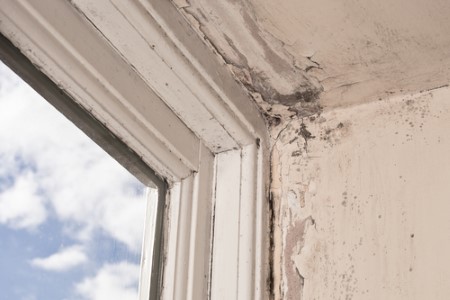 Whether you are faced with a flood, sewage back-up, frozen pipe, or leaking roof, water damage can be a major mess. Where do you start? How do you know what has been ruined, and how can it be repaired? How will you know that all of the damage is gone, and your home is safe again? What will your homeowners insurance cover? Why did this happen, and could it happen again?
Fortunately, you don't have to answer these questions on your own. At Riverside Restoration, we have years of experience helping Connecticut homeowners work through these tough situations. As licensed, certified water damage specialists, we are committed to helping you get your home back to normal as quickly and efficiently as possible. In order to help you understand more about the water damage restoration process, here is a breakdown of the major steps involved in what we do.
Five Steps in The Water Damage Restoration Process
Safe, thorough water damage cleanup and restoration is complex. There are lots of ways that water can get into your home, and lots of problems it can cause. Here is a big-picture breakdown of the steps we take to protect both your family and your investment.
1. Finding and Stopping the Water

Our first step is to find where the water is coming from, and stop it. Whether it is a leaking pipe or storm water, the water intrusion has to be tackled before clean up can start.

2. Removing the Water

Once the water is stopped, we will immediately start removing it from all affected areas of your home. Quick removal will prevent water from spreading to other parts of your home and causing further damage.

Water removal may sound simple, but our large teams use powerful equipment like pumps and extractors to quickly tackle even large amounts of water. Because we have 24/7 emergency response availability, we can be on site right away. This is critical because of the fact that fast water removal will lead to less damage to your home.

3. Drying your Home

Once the water is removed, it's time to start drying out your home using air movers and dehumidifiers. This process may take several days or a few weeks, depending on the type of water damage. We use tools like moisture meters to ensure that we have located and removed all of the water from your home. We will also utilize technology like HEPA filters and air containment in order to make the drying process as safe and efficient as possible.

4. Sanitizing and Mold Prevention

Once your home is dry, we may use disinfectants and antimicrobial treatments to remove harmful bacteria, sanitizing your home and its contents. Sanitizing helps in preventing mold and mildew growth. During this process, we will clean both the surfaces and the air in your home, ensuring a safe environment.

Once your home is dry and sanitized, the final step of restoring, repairing, and replacing anything that was damaged can begin. Water can damage or warp walls, ceilings, and floors. Drywall, trim, carpets, wood floors, fixtures, electrical and HVAC systems, and furniture can all be damaged. If you were able to take quick action and had water removal, drying, and sanitizing performed right away, your restoration process will hopefully be less extensive.
Starting Water Damage Restoration Right Away Leads To The Best Results
Even a small amount of water damage can cause major damage if left unchecked, and a large amount of water damage has the potential to destroy your entire home if you don't tackle it right away. Fortunately, Connecticut homeowners don't have to face these problems alone.
Riverside Restoration has the knowledge, tools, and teamwork needed to safely stop, remove, dry, sanitize, and restore water damage from any source. Whether you are dealing with a drip or a flood, call us today to get the trusted, local help you need.
Need Help with Restoration & Remediation?


Contact Riverside Restoration
Contact Us
5. Restoration