We Work Directly
With Your Insurance Company
How to Avoid Storm Chasers in Connecticut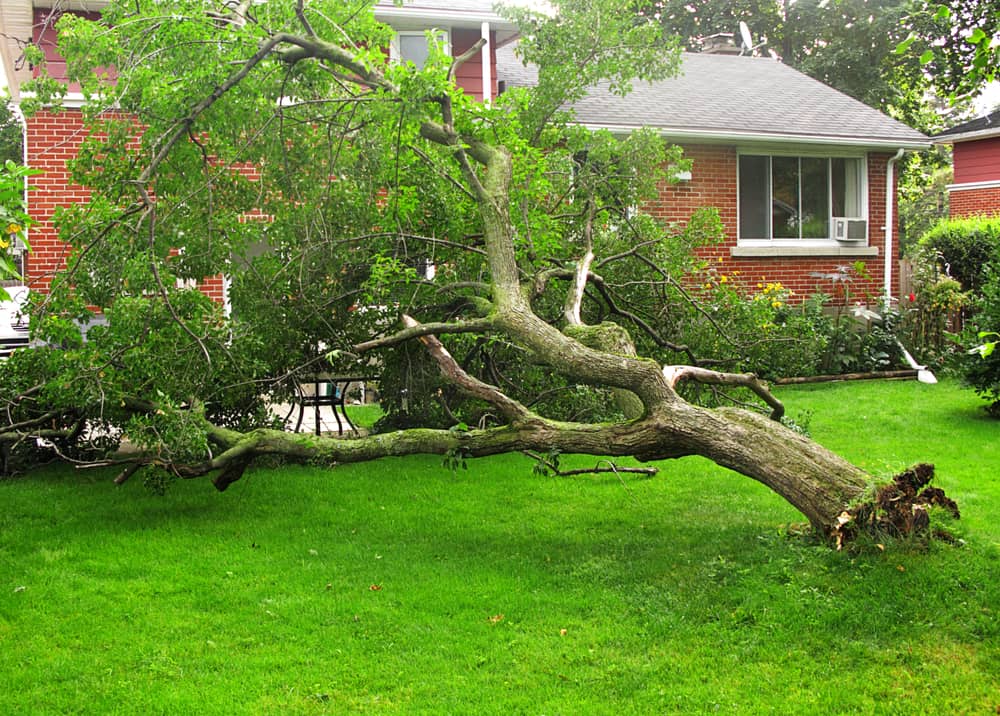 The term "storm chaser" is exactly what it sounds like. A company that follows severe weather from city to city completing home repairs that are damaged by weather. In Connecticut, we have our fair share of extreme weather conditions like rain, wind, and hail, leaving residents of New Canaan, Darien, Cos Cob, Riverside, Southport, and surrounding areas susceptible to these less than reputable companies.
Storm chasers complete home repairs like roofs and siding, collect homeowners' insurance claim checks for payment for their services, and do subpar work before moving on to the next city experiencing extreme weather.
While the work promised by storm chasing contractors may seem like a great deal, it may not always be. Read on while we discuss the pros and cons of working with restoration contractors that move from city to city after big storms vs working with trusted local restoration contractors in Westport, CT and surrounding areas.
Pros of Storm Chasers
Since they work quickly, they speed up the renovation process in any given area.
They understand the insurance claim process and can navigate through the company process quickly and effectively.
Storm chasers do take some of the pressure off of local contractors when a large storm hits. It is nearly impossible for contractors to handle all of the damage in a timely manner. They are extremely versed in working with insurance claims since it is what they do all time.
This helps when insurance companies drag their feet delaying or declining claims for various reasons. Storm chasers can push back on insurance adjusters who are trying to reduce liability and improve the insurance company's bottom line.
Since storm chasers do not have any ties to one area, they can mobilize quickly and have teams on-site in very little time, speeding up the renovation process area-wide.
Cons of Storm Chasers
Storm chasers have no ties to the community or knowledge of the local area regarding laws and building codes.
These companies typically have a large turnover of crews, salespeople, and other staff.
They may not be fully trained in repair work.
Because they are on a tight timeline, their work is not of the best quality.
Warranties may not be offered because they leave the area immediately after the work is done.
They may use low-quality materials.
Since storm chasers come and go based on the type of weather in the area, they do not know the local codes or community. They have no ties to the area they work in, which means if a larger storm hits in another part of the country, they tend to pack up and leave. Sometimes this is done without notice and the homeowner is left with partially completed work.
Companies like this typically do the bare minimum required to get the job done with low-quality materials. They can trick homeowners with their perceived knowledge, friendly personalities, and expertise. Storm chasing salespeople are trained to pretend that they are from the local area and how to overcome any objections from homeowners.
How to Select a Quality Restoration Contractor
In Connecticut, there are ways to spot storm chasers and make sure you hire a reputable restoration contractor.
Ask for recommendations from local jobs
Check the better business bureau website and read the reviews
Visit the physical location of the contractor
Ask for licensing and verify it is local
Riverside Restoration is the leading restoration contractor in Riverside, Greenwich, Wilton, and surrounding areas. We will work with you and your insurance company to repair any water damage caused by storms to your home as quickly as possible. If you have experienced water damage or other problems at your home after a storm, contact us today.
Need Help with Restoration & Remediation?


Contact Riverside Restoration
Contact Us
If you are looking for a professional water damage repair contractor in Westport or the surrounding area, give us a call today at 203-227-2655 or complete our online request form.