We Work Directly
With Your Insurance Company
5 of the Biggest Mistakes You Can Make When Restoring a Historic Home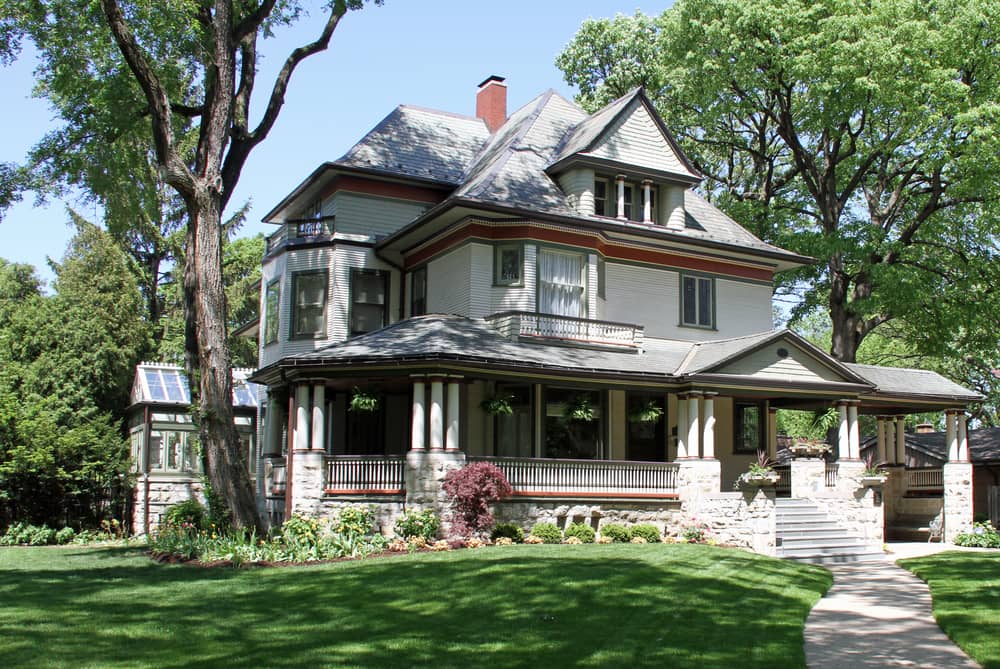 Historic homes are unique when it comes to property renovation, but restoring them to their former glory is a dream of thousands of homeowners. Bringing a property back to its former glory seems less like a makeover and more like a preservation project.
But there's a lot to consider when renovating a historic home, and figuring out where to begin can be overwhelming for the homeowner. Additionally, there are many wrong turns you can take when restoring a historic home — either because of poor planning or failing to understand the unique needs a historic home has.
If you find yourself in the unique situation of renovating a historic home, here are the top 5 mistakes that are made that you need to avoid.
1. Not Researching the History of the Home
One of the most fun and rewarding parts of restoring an older home is bringing it back to its original (or at least close!) condition so it can tell its story again. But in order for a house to tell its own story, it's important that you know its story ahead of time.
One common mistake is to simply create rooms on your own without studying the history of the house or others of its era. Working with your home's distinct character and proportions will ensure you are creating a cohesive home that tells a unique story.
2. Going All-In on DIY
Even the most experienced DIYers may find themselves in over their head when it comes to renovating an older home. Simple things like stripping paint and repainting a wall should be left to professionals because of the potential for health hazards in the older paint you're stripping. From electricity to plumbing, a historic home is going to throw a lot of curveballs at a DIYer. The professionals should be called in for those.
3. Going too Modern in Places
Kitchens and bathrooms are the most frequently renovated rooms in any home. It makes sense — both rooms are used frequently throughout every day, and both rooms need a certain level of comfort for a homeowner to truly enjoy them. However, when it comes to historic homes, it's important not to go too modern if you want your home to retain its original charm and character.
Do some research on what those rooms would look like originally, and make smart replacements that will still work with the era but also give you a level of comfort they didn't experience in the 19th century.
4. Not Having a Financial Backup Plan
Even the most tightly budgeted renovation runs into financial hiccups once in a while. However, when it comes to renovating a historic home, those hiccups could be much more frequent.
When it comes to renovating an older home, it could take excavating through years of plaster and other attempted renovations before you know what kind of "bones" you're dealing with. That's why Architecture Renovation recommends an additional 10% contingency fund to the already recommended 10% fund for non-historic home renovations. In other words, $200 for every $800 you plan on spending.
5. Ignoring Technology
Yes, this is a historic home, and, yes, historical accuracy is important when it comes to allowing a home to tell its story — but to an extent. At the end of the day, your historic home will still be occupied by modern inhabitants, so that means technology needs to be in place to make the space liveable by modern standards.
However, the best part is that technology is way ahead of you. WiFi has opened up options for having technology in out-of-sight places that will give your home a modern sensibility while still maintaining its historic aesthetic.
Restoring a home to its original condition can be a tricky proposition. After all, making it liveable by modern standards while still having the look and feel of the original era in which it was built is a delicate balance. With Riverside Restoration, we can help you achieve the perfect balance between old and new and help you restore your Connecticut home to its former glory.
Need Help with Restoration & Remediation?


Contact Riverside Restoration