We Work Directly
With Your Insurance Company
4 Common Signs That You Have Mold In Your Westport Home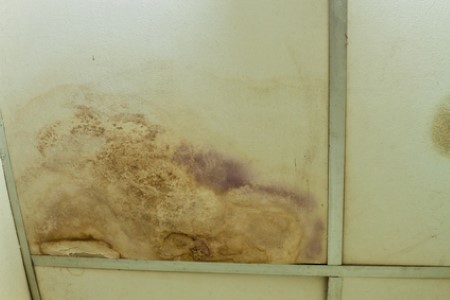 The presence of mold in your home can lead to a host of nasty health issues for you and your loved ones, so you need to have any mold addressed as soon as you detect it. How can you detect mold, though? Simple: You just need to look for some common signs that tell you mold is present.
In this article, we'll tell you some of the most common signs that tell you your home contains mold. Once you detect any of these signs, you need to act quickly to get a professional mold remediation before your health or the health of your loved ones begins to suffer.
Musty Odors
Your home should smell fresh and inviting, not musty. After all, a musty smell is indicative of the presence of mold and other harmful growths. So, if your home is smelling stale and unpleasant, you need to get a professional in there to seek out any mold growth, or your home won't smell inviting again anytime soon.
Excessive Condensation
While this isn't necessarily a result of mold growth, it can be a pretty clear precursor to such growths. Fortunately, this sign is easy enough to detect. Just keep alert to any moisture on your walls or windows. That's a clear sign that you need to address the humidity levels in your home ASAP.
Health Issues
One of the more unnerving signs of mold in your home can occur when you begin to have health problems. If you experience itchy, watery eyes, a scratchy throat, respiratory problems, or similar issues while you're in your home, then you can bet that you've got mold issues that need to be addressed.
Water Leaks
Not all signs of mold growth are as subtle as the ones mentioned above. Sometimes they hit you square in the eye. Case in point: a water leak. While a water leak itself is a problem, you need to be aware that an even greater problem you may be faced with down the line is mold growth. So, after addressing a leaking pipe, you need to take time you address any mold that might be present.
Let Us Help with Your Mold Problems Today
Have you noticed any of these signs? If you have, you need to act quickly to get that mold taken care of. For complete mold remediation services, call Riverside Restoration Inc. today. Our restoration company in Westport offers quality work that will rid your home of any traces of damaging mold in no time.
Need Help with Restoration & Remediation?


Contact Riverside Restoration